Jurisdictions in South East Asia need to become more proactive in their anti-money laundering efforts to avoid reputational damage from being placed on "grey" or "black" lists.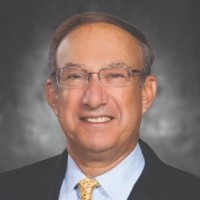 This article focuses on the interrelationship between countries being placed by the Financial Action Task Force (FATF) on their "grey" or "black" lists of money laundering countries and certain practices which appear to be all too common in certain Southeast Asia gaming jurisdictions.
The FATF is the global money laundering and terrorist financing watchdog created by the G-7 countries in 1989. Casinos were deemed financial institutions in 1985 and therefore came under increased scrutiny.
The vulnerability of casinos and other gaming entities to exploitation from criminals has long been recognized by law enforcement and financial regulators across the world.
Numerous countries and international organizations, including the United States ("US"), the European Union ("EU"), the FATF, the Asia/Pacific Group on Money Laundering ("APG") and others, have issued regulations, recommendations and guidance documents regarding these vulnerabilities and how to mitigate associated risks.
International standards and best practices have been developed over time for creating structures and systems to regulate and enforce Anti-Money Laundering and Counter-Terrorism Financing ("AML/CTF") activities at casinos while minimizing the potential negative impact on their ability to function legally and operate profitably.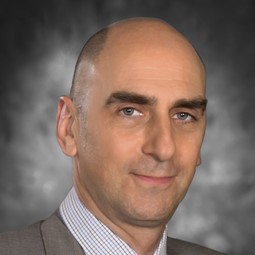 The purpose of enacting the worldwide AML program was to establish a risk-based system with international benchmarks. Countries in Asia are periodically reviewed by the APG, and reports are issued outlining the results of these reviews. The rationale for this approach is that it is unfair for some countries to comply with these rules and guidelines while other countries fail to do so: the failure to implement and enforce effective AML procedures constitutes unfair competition.
As it relates to gaming, the issues that constantly get countries into trouble with the FATF are junkets, money laundering and corporate governance in terms of how casinos and other forms of gaming tackle these issues. Online gaming is now a concern in some jurisdictions as well.
In June 2021, the Philippines and Cambodia were both placed on the "grey list" by the FATF. Scrutiny of the Philippines' gaming industry by the APG increased after the theft of US$81 million from the account of the Central Bank of Bangladesh at the Federal Reserve Bank of New York in 2016. The funds ended up in junket accounts at one of the Entertainment City casinos.
As a result of this incident, the Philippines modified its AML rules, for the first time including casinos in their AML regime and a requirement for casinos to record and verify the identity of patrons. However, junkets were not included in the list of "covered persons" under the legislation. The FATF noted that the Philippines "needs to do more to prove effective risk-based supervision" associated with junkets.
Cambodia also made a commitment in 2019 to work with the FATF and APG to strengthen the effectiveness of its AML/CFT regime, especially as it relates to its gaming industry. Although the country closed down all online gaming operations at the end of 2019 and promulgated new gaming legislation a year ago that established a new gaming regulator, the Gambling Management Committee (GMC) under the Ministry of Economy and Finance, the GMC has not yet set up a website and it is not even clear if it is presently active.
While there are a number of deficiencies in its full action plan still be addressed, there have been media reports that the online gaming industry is operating again out of Sihanoukville. Given that insufficient progress has been made in either country, they have each been identified by the FATF as a "jurisdiction under increased monitoring" to address strategic deficiencies.
Proper licensing investigations, ongoing regulatory oversight, meaningful risk assessments and proactive measures to stop money laundering are essential elements of effective gaming control over all forms of gaming.
It has been our view for over twenty years that junkets are on the wrong side of history. The junket model used throughout Asia, but primarily based on practices in Macau, is under assault. Why? Because the junket business has been based on circumvention of gaming and other laws, and has consistently involved money laundering, breaches of currency control regulations, beneficial ownership by unknown entities, and the intrusion of Triads and other undesirables in the operation and ownership of junket businesses.
As noted in our previous article for AGB on March 29, the junket industry in China is facing major challenges as a result of a series of measures implemented by the government to curtail and control this form of enterprise. These efforts, over the last five years, have significantly reduced junket play in Macau.
As a result of these restrictions, the number of licensed junkets in Macau has decreased significantly and some of the major junkets, including SunCity have attempted to move their operations to Vietnam, Cambodia, the Philippines and even Saipan, or have allegedly expanded into online gaming which is essentially unregulated across Asia.
While the struggles of IPI in Saipan are well known to the readers of AGB, Cambodia and the Philippines are now facing intense scrutiny related to their junket and online gaming activities. SunCity, the largest junket operator in the world, was identified negatively in the recent hearings held in New South Wales and Victoria, Australia, related to the suitability of Crown Resorts to keep their gaming licenses in those states.
Those cases found Crown unsuitable to hold a casino license and the findings were based in large part on marketing gaming activities to Chinese citizens, junket practices, money laundering and corporate governance issues.
The recent arrest of Alvin Chau, the founder of SunCity, and the investigations into the SunCity business by Chinese and Macau law enforcement authorities, further demonstrate the ongoing scrutiny junket operators are under.
It is time for countries in Southeast Asia to follow other countries around the world in taking proactive measures to combat money laundering and terrorist financing. We understand that financial issues are involved in the decision-making process to permit or expand casinos. Some countries have become addicted to revenues that, in part, are based on questionable junket play.
It takes governmental will to regulate these activities effectively. However, in our view, countries have to think about broader issues, including reputational damage and being placed on international "grey" or "black" lists, which can impact banking relationships with corresponding banks and international financial institutions.
---
*Fredric Gushin is Managing Director of Spectrum Gaming Group, an international gaming consultancy. Spectrum is US-based and provides a wide range of services to a variety of governmental and private sector clients. Gushin has managed Spectrum's engagements throughout Asia and Australia.
**Paul Bromberg, based in Bangkok, is Senior Vice President of Investigations (Asia) for Spectrum Gaming Group. He has worked in Asia for over 30 years.