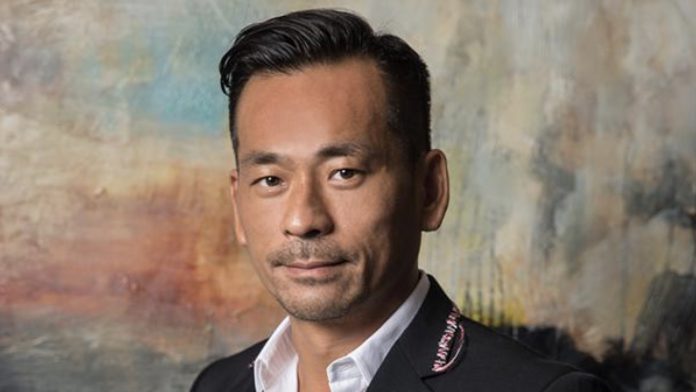 The Macau government has said that Suncity Holdings Chairman Alvin Chau is being investigated on suspicion of being in a criminal ring, running illegal gaming activities and money laundering.
The Public Security Bureau held a press conference on Sunday afternoon, after which Chau and 10 others were transferred to the Macau Public Prosecutors Office, local media reports.
Chau was detained for questioning on Saturday. His arrest has far-reaching implications for Macau's struggling VIP business and may also extend to the crucial premium mass business, analysts say.
"The MSAR Government has received notification from Mainland authorities, concerning a Macao ID holder surnamed Chau, who is a shareholder as well as a principal of a gaming promoter company," it said in a Saturday statement. "The information by mainland authorities revealed that Chau had allegedly set up a cross-boundary gambling syndicate, organising illegally Chinese residents to travel to VIP junkets overseen by Chau and located outside the mainland, in order to take part in cross-boundary gambling."
"Such activities concerned a huge amount of capital, and seriously hamper the country's management of social order," it said.
Chau is head of the Suncity junket in Macau and is also the chairman and executive director of Hong Kong-listed Suncity Holdings. The listed group operates the Hoiana integrated resort in Vietnam, the Tigre de Cristal resort in Russia through its Summit Ascent unit and is building a project in Entertainment City in the Philippines.
"This development has huge implications for Macau's gaming industry," said Ben Lee, managing partner of IGamiX Management & Consulting.
"Firstly it appears to confirm our contention that Macau is covered by the recent series of anti gambling edicts, a point that the majority have disagreed with"
"Secondly, if this development progresses to its ultimate eventuality, we can essentially erase not only the VIP business but also the premium mass," Lee said, describing the arrest as a cannon shot across the bows of the industry.
Macau's VIP business has declined in importance in recent years as the government has pushed operators to diversify and focus on the mass market. However, it still accounted for about 35 percent of total gross gambling revenue in 2Q21 and half in 2019.
As the high-roller business has dwindled, the operators have all turned their attention to building market share in the higher-margin premium mass business.
The detention in Macau follows news Friday that authorities in China's Wenzhou City have approved an arrest warrant for Alvin Chau on suspicion of organizing cross-border gambling activities.The information was posted on the Weibo social media outlet.
According to the Wenzhou Public Security Bureau, as well as promoting cross-border gambling in overseas casinos, Chau was also involved in organizing a casino on the Mainland. The "circumstances are serious," the post said.
They urged Chau and his colleague Zhang Ningning to surrender and turn themselves in.
China said Chau has built up an elaborate network to facilitate the movement of funds and gamblers to his VIP rooms.
As of July 2020, the cross-border gambling ring had developed a total of 199 shareholder-level agents, developed more than 12,000 gambling agents, and developed more than 80,000 gambler members in the country, it said.
"The amount involved is particularly huge, which has seriously harmed our society."
China has been cracking down on cross-border gambling to stop the flow of funds outside of the country, but this is the highest-level name to fall into its net and signals Macau's junkets are firmly in its sights.
The arrest also follows a court ruling earlier this week, which carries major implications for the VIP market. The Court of Final Appeal ruled that Wynn Resorts and Dore Entertainment were jointly responsible for money owed to a VIP player, making the operators responsible for the actions of the VIP clients.