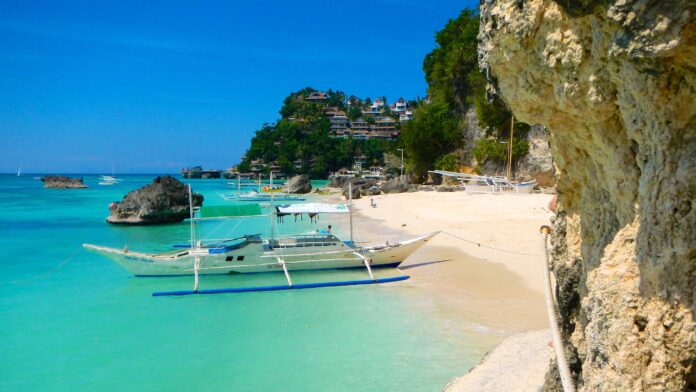 The Catholic Church and local business groups are calling on the government to stop a plan to allow casinos on the island of Boracay in the Philippines.
Local Bishop Jose Corazon Tala-oc of the Diocese of Kalibo, where the holiday island is based, issued a pastoral letter on Sunday, according to local media reports. He is also calling on President Rodrigo Duterte to review his decision on lifting the ban.
"Boracay is God's gift to Aklan and to the world. It has become a family destination, a venue for educational advancement and entrepreneurship," Tala-oc said, urging local people to form groups to oppose casinos.
"I also appeal to our leaders in the province not to allow gambling casino that will destroy our cherished island," he was cited as saying. "I also call on all our priests in the Diocese of Kalibo, with our Parish Pastoral Councils, Lay organizations, Movements, Associations and Societies to form discerning groups and say "No to Gambling Casino, No to Gambling in Boracay".
The Philippines is a majority Catholic country and the church holds considerable sway over public opinion. Opposition from the clergy was seen as one of the reasons as to why to date there are no casinos on Boracay.
Duterte announced a ban on casinos on the island in 2018, scuppering the plans for two integrated resorts. Galaxy Entertainment and Leisure and Resorts World had teamed up for a $500 million venture, while Alliance Global was planning a casino for its unit's Boracay NewCoast Development.
However, Duterte did a surprise U-turn in August, lifting the Boracay ban as well as a moratorium on new casino licenses elsewhere. His rationale was that the government needs to raise revenue to help the economy recover from the Covid crisis.
Meanwhile, the non-profit Boracay Foundation, which represents local businesses has also come out with its opposition to casino plans.
Both Alliance Global and Leisure & Resorts World have said they are still keen on pressing on with plans to open a casino.
Philippines Amusement and Gaming Corp. Chair Andrea Domingo said recently that the Boracay NewCoast Development was on the verge of moving casino equipment into the resort when it was forced to pull the plug.
The sprawling resort includes condominium developments, as well as shops and restaurants. According to its web site, it aims to create a world-leading beach destination, such as Miami Beach or Santorini.
Domingo has said the project will create 10,000 local jobs. The regulatory chief has dismissed fears that the projects will damage the island's eco-system.