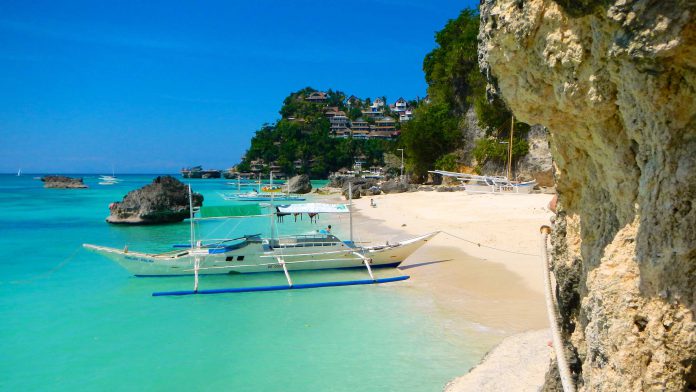 Galaxy Entertainment may be able to proceed with its plans for a casino on Boracay after Philippines President Rodrigo Duterte did a u-turn on his ban on gambling on the island.
Duterte said he had a change of heart because the country badly needed funds to help rebuild the economy after the pandemic.
"If you say, 'Duterte, I thought you hated gambling. Now you want a gambling house in Boracay? You're encouraging the tourists.' Forgive me for the contradiction. We don't have money now. Where we can get money, I will get it. If it will be from gambling, so be it," he was cited as saying by local media in a taped address.
Galaxy announced in March 2018 that it had been granted a provisional license to build an IR on the island, famed for its white sand beaches. The $500 million resort would have been the group's first outside of Macau and was described as a low-rise, eco-friendly project.
It teamed with Philippine partner Leisure & Resorts World Corp, which was helping to buy the land for the site. The land parcel was on the waterfront and spanned more than 20 hectares, including beaches.
However, shortly after the announcement Duterte placed a moratorium on new casino development in the country, including an outright ban on Boracay. He subsequently shut the island off to tourists to allow for environmental improvements.
Commenting on Duterte's about face, Philippines Amusement and Gaming Corp. (PAGCOR) Chair Andrea Domingo said she would comply with the wishes of the president. Although she reiterated that a moratorium on new projects in Manila's Entertainment City would remain in place.
PAGCOR donates about half of its revenue towards nation-building projects and its coffers have been severely depleted by the impact of Covid on the country's land-based casinos and the loss of about half of its Philippines Offshore Gambling Operators (POGOs).
On Thursday, Domingo told a virtual forum that the regulator only expects to make 85 percent of its budget target this year.
To recoup lost revenue, authorities have also withdrawn a ban on offering online gambling services to local Filipinos. Late last year, PAGCOR began issuing licenses for online casinos and is gradually rolling out the number of products that can be offered. In May, it began licensing online betting on Sabong, or cockfighting, which is hugely popular in the country.