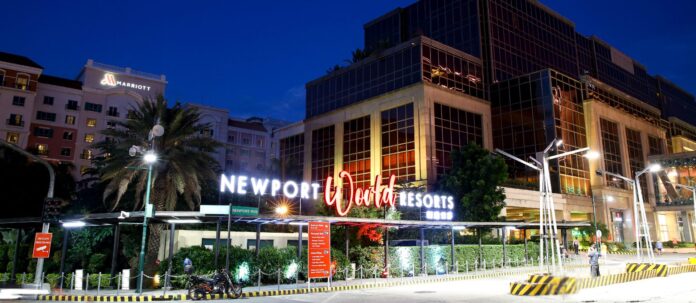 Gross gaming revenues at Manila's Newport World Resorts, formerly known as Resorts World Manila, rose by some 90.3 percent in 2022, topping PHP31.83 billion ($568.4 million).
Despite the strong yearly increase, the figure was a 51.9 percent drop compared to 2020.
According to the most recent results filed by its holdings company Alliance Global Group, the Travellers subsidiary – owner and operator of the Manila resort – 'performed remarkably stronger year-on-year in all quarters of the year as it benefited from the easement of mobility restrictions […] and is now operating at full capacity'.
Full-year revenues for Travellers rose 104 percent, to PHP26.9 billion ($480.3 million), while 4Q22 revenues were up 164 percent yearly, to PHP8.6 billion ($153.5 million).
Looking at gaming, the group notes that 'overall drops across all gaming segments improved', with net gaming revenues up 109 percent to PHP21.6 billion ($385.68 million).
Gaming revenue contributes some 11.8 percent of the AGI group's total revenues, from the 455 tables and 2,223 slot machines and 100 EMGs it operates at the property.
Non-gaming revenues at the property rose by 86 percent yearly, to PHP5.3 billion ($94.63 million), 'primarily due to the recovery of average room rates, the return of corporate events, and various MICE activities'. Hotel occupancy across the property averaged 66 percent in 2022.
Newport World Resorts comprises five hotels – the 570-room Marriott Hotel Manila, the 357-room Hilton Manila, the 386-room Sheraton Manila, the 737-room Holiday Inn Express Manila Newport City and the 190-room Hotel Okura Manila.
Hotel Okura was part of the group's Phase 3 development, after which the group continued with new renovations, including additional VIP gaming areas and retail stores also coming online by August – as detailed by Dennis Hudson – Senior Director for Table Games.
Hudson previously told AGB that he expects gaming revenues to recover to the 2019 figures by the third quarter of this year "and then keep continuing".