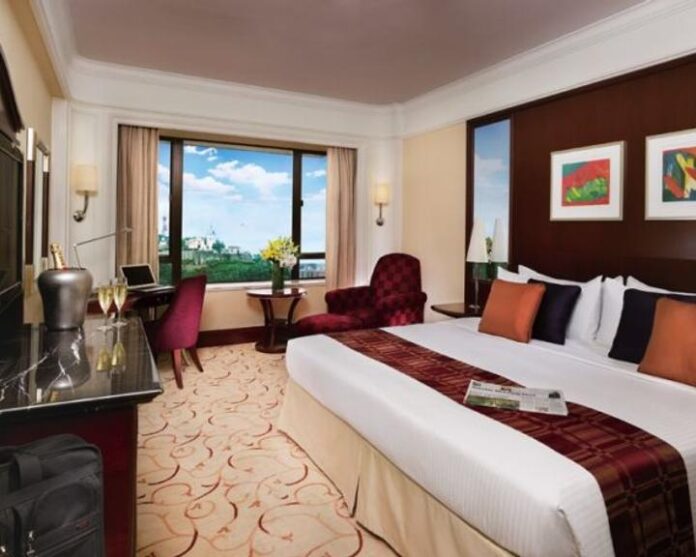 Macau's hotel occupancy rate for the whole of 2022 amounted to just 38.4 percent, a yearly drop of 11.7 percentage points, with the venues welcoming just 5.11 million visitors during the period, a drop of 22.8 percent yearly.
According to official data, the number of guests from mainland China fell some 28.1 percent yearly, to just 3.86 million, with local guests making up some of the difference, totaling 907,000, a year-on-year increase of 15 percent.
The figures for the month of December were slightly better than the yearly average, with occupancy at 42.8 percent – down 12 percentage points yearly, however five-star hotels saw just 39.2 percent occupancy during the month – down by 13.9 percentage points year-on-year.
The dismal figures saw a rebound as Macau came into 2023, however, with Macau announcing its opening up to testing-free travel from mainland China, Hong Kong and Taiwan starting January 8th, prompting a boost in tourism during Chinese New Year.
During the seven-day holiday, an average of 85.7 percent was recorded in hotel occupancy levels, as the city welcomed over 451,000 tourists – nearly triple that of the previous year.
Industry experts say that the post-CNY period has already seen hotel occupancy of around 70 percent, driven by post-CNY travel and pent-up demand from Hong Kong – comprising tourist as well as business travel.
Expectations are for tour groups and MICE events to further drive occupancy, with mainland China authorizing outbound tour groups starting February 6th, although Macau is expected to take slightly longer to authorize inbound Chinese tour groups.
The increase in international flights is also expected to boost tourism numbers and hotel bookings, as new routes and frequencies are implemented in February.
Hotels, however, are not planning to lower rates in order to attract more bookings, opting instead to adjust their packages to offer more attractive stays.
Despite the planned increase in visitation, hotels are still not operating at capacity, complaining of staffing difficulties, in part due to labor quotas, limiting the total number of hotel rooms available – which stood at 37,000 at the end of 2022.