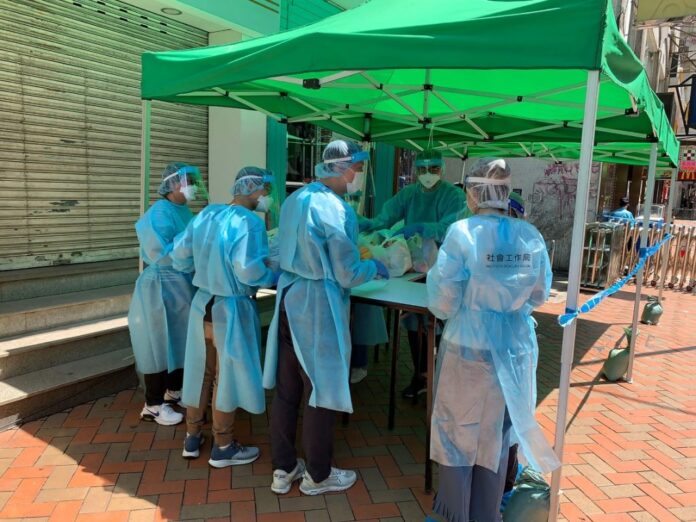 Macau authorities announced two more imported Covid cases on Tuesday and designated two further areas of the city as "yellow zones" casting further doubt on any lifting of restrictions ahead of Golden Week.
The two cases – number 69 and 70 – were detected during the isolation period. It gave no further details of the individuals, or their travel plans.
As the outbreak in Macau has spread, the Novel Coronavirus Response and Coordination Centre, has designated two further areas as Yellow Code Zones.
This means that residents of these areas will see their Health Code turn yellow and be subject to immediate nucleic acid testing. They are not permitted to leave the zone until the test has been completed. They are are not permitted to exit Macau and will be subject to health monitoring for at least 14 days.
The latest outbreak in Macau was discovered last weekend in a resident returning from Turkey. The man, who was in quarantine in the Golden Crown China Hotel, subsequently passed the virus to three security guards.
The new outbreak trigged a second round of mass testing of Macau's residents in two months, although so far no new local cases have been detected in the community.
Ferries to the Mainland cities of Shenzhen and Zhuhai have been suspended, while testing requirements for travel have been shortened to a negative test taken within 48 hours.
Zhuhai has also imposed 14-day quarantine on anyone entering from Macau, with an even shorter testing window of 24 hours.
The latest cases come just days ahead of the key Golden Week holidays. The Macau Government Tourism Office had been predicting visitation of about 35,000 a day, with hotels seen at 80 percent occupancy.
The MGTO has been holding a series of roadshows in Mainland China to push Macau's non-gaming offerings over what will be the last major holiday of the year for the Chinese.
The holiday is usually a key driver of gross gambling revenue for Macau. Bernstein Research in a Monday note said that visitation over the weekend had dropped by 70 percent.