Macau visitor arrivals fell 70 percent from Sept. 24th to Sept. 25th as the government stepped up travel restrictions due to the latest Covid outbreak, says Bernstein Research.
The brokerage added its voice to concerns raised by other analysts that the October Golden Week holiday, which begins on Thursday, "is on the line" if travel restrictions are not lifted soon.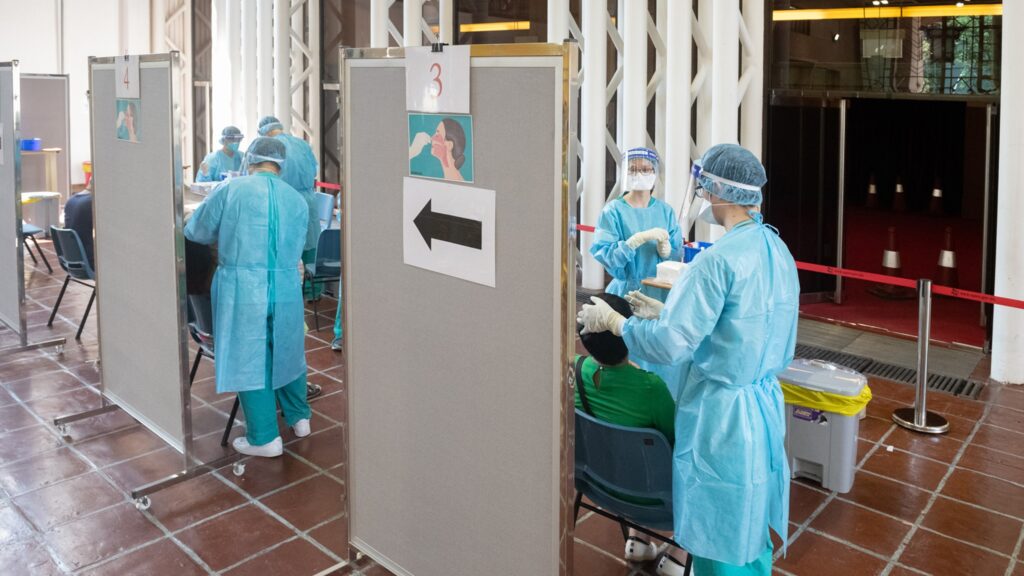 Macau discovered an imported Covid case from Turkey on Sept. 18. However, it subsequently found that two security guards working in a quarantine hotel had been infected, triggering the immediate imposition of safety measures.
These include the second round of mass testing of the entire population, which Bernstein said this time is being carried out "quickly and efficiently." As of Monday, 607,000 tests had been completed, out of a total population of 640,000, with no new cases discovered. One further imported case was announced of a woman returning from travelling in Europe, the 67th in total for Macau. 
The Chinese city of Zhuhai has imposed 14-day mandatory quarantine for anyone arriving from Macau. Anyone leaving the city needs to hold a negative Covid test carried out within the past 48 hours, while that timeframe is 24 hours for those entering Zhuhai.
"Golden Week will be weaker than expected due to the Covid situation and we forecast October GGR to be down 71 percent versus 2019," Bernstein said.
The firm expects a pick-up beginning later in the month and into November, but doesn't see the removal of more significant impediments to travel until next year.
The chief among these are the reinstatement of e-visas for individual visit schemes and group travel visas.
This is the second time in two months that Macau has been forced to press the reset button, further pushing back recovery for the gaming industry.
In August, Macau discovered its first local cases in more than 500 days in a family of four who had been on a trip to Mainland China.
The discovery triggered measures similar to those that have just been imposed, resulting in one of the weakest months so far this year.
For the month GGR came in at MOP4.44 billion ($555 million), which is up 234 percent from the same month last year, but down 82 percent from 2019 prior to the crisis.