Despite Macau's recovery, it's going to be facing the same challenges it has historically – even as pent-up demand and changing visitor demographics give a boost to its non-gaming push, notes an integrated resorts expert.
Professor Glenn McCartney, Associate Dean of the Faculty of Business Administration at the University of Macau, pointed out that Macau is harking back to the period it saw 10 years ago, when international event acts were being drawn to the territory and concerts were frequent. As evidenced by the success of Blackpink's Galaxy Arena performance and plans for a music festival in concert with Tencent's music arm later this year, not to mention the various Cantopop and regional stars which are being drawn to the Venetian, Studio City, and other musical and performance-oriented acts at venues such as MGM Cotai – events are on the rise.
"But, the government has said: "this time around, yes we want more events, but it has to make a move in terms of the non-gaming, in terms of the diversification," the professor told AGB on the sidelines of his talk at the France Macau Chamber of Commerce (FMCC).
The professor points to the Las Vegas model, which is successful in not only hosting such concerts – but also making money off of them – elevating non-gaming contribution to overall revenue.
"The hosting of shows is part of bringing people into the integrated resort setting, creating this buzz, getting people across the whole property – casino floor, retail, accommodation. Branding, competing with each other, it's used for other elements.
"But, then how do you make it an economic indicator? In terms of getting some more money coming from that, that's the challenge," notes the IR expert. Creating a nightlife economy, encouraging acts, venues and diversity, could be just such an avenue, he notes. Especially with more young visitors.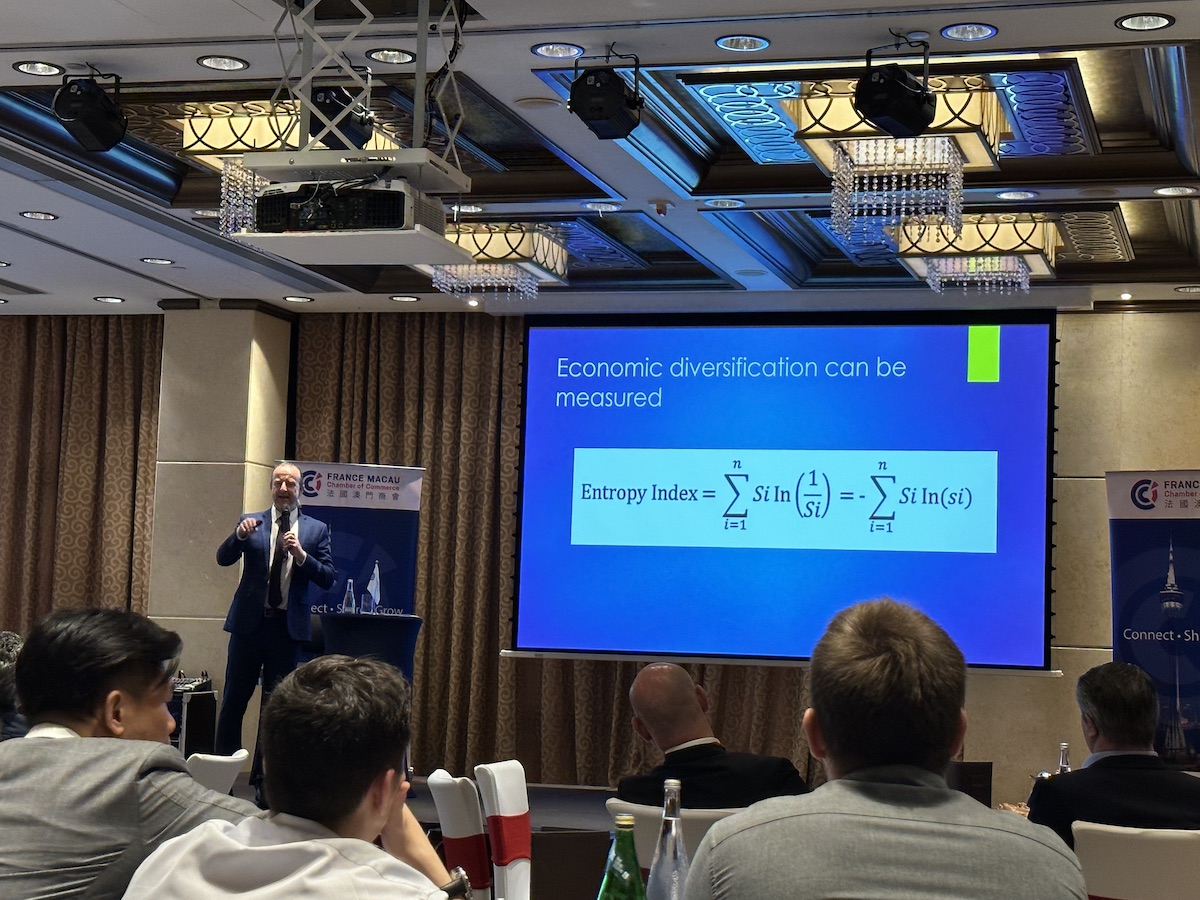 Changing demographics, changing environment
Macau's tourism authorities have been happy with the shift they're seeing in the type of tourist coming to the SAR, a younger more experience-driven visitor. However, authorities are also still focusing on a numbers-based approach, which could be misleading, notes McCartney.
"There's a lot of what we call the "noise" around this, lots of numbers. 10 million, 20 million, etc. We have to move away from that type of thinking too. It's not just about the numbers," notes the professor.
This will be particularly important in regular reviews of the gaming contract fulfilments – something both quantitative and qualitative – and the main component of Macau's expressed diversification desire.
Current offerings – with the relaunch of The Londoner and Studio City's Phase 2 are providing more non-gaming options for visitors, also giving operators flexibility to cater to shifting demographics.
"They have a fantastic footprint of non-gaming already. Waterparks, restaurants, dining and retail. So it's phenomenal the amount of stuff they have on site.
"So I don't see a problem in accommodating for these multiple (visitor) segments, whether it be the youth, or the other generations," notes the professor.
One area where numbers are important, however, is in more room supply, in particular if MICE is meant to be a diversification driver.
"We want to bring in the MICE industry – they're gonna take a chunk of the accommodation. Stay four nights, five days of spending – that's the Vegas model," notes the expert. And this four night/five day ideal – compared to a situation where some visitors don't even stay overnight currently – will require more private-public collaboration.
Regulated success
Any aspect of operating a successful business depends on conformity with government regulations, clarity of such regulations, and dialogue to ensure regulations don't get out of touch with market needs.
"To me, I look at the big picture of governance. That means that licensing should be health, safety, noise restrictions, all of the stuff from a quality-of-life perspective. That's very important, so that's why we regulate. That's fundamental," notes the professor.
"But we also have to think that every type of rule, regulatory element will also influence business success […] Around the world, I've seen casinos close, because [authorities] detached, [they] put too much regulation but still expected [returns]. Not just casinos, but other businesses".
Which begs the question of labor – while Macau is processing more non-resident labor applications, the city has long been plagued by issues over quotas, labor retention, processing times and restrictions.
McCartney notes that years ago, he already put together a report for the Macau government evaluating needs for the MICE sector "with the numerical counts of what we needed to do […] you can work out what talents you need, where our gaps are".
Much as a university upgrades its programs "to be in sync with trends", "it's no different from talent for a city. If you restrict it, obviously – you may want to get there, but the talent is difficult".
This encompasses headcounts but also issues such as productivity – encouraged by work environment – something the professor praises the six concessionaires for – and something which has encouraged fresh graduates to still see the gaming/hospitality/MICE/retail sectors as "very attractive".