Wynn Macau's subsidiary Wynn Resorts (Macau), WRM, is undergoing a capital restructuring in order to comply with the requirements for it to be fully granted a new gaming concession, with its Vice Chairman Linda Chan at the helm of the future concession holder.
The move comes after Saturday Macau authorities announced that the incumbent six operators were issued with a provisional gaming concession, with Genting being left out due to lack of experience in the local market.
On Sunday, Hong Kong Stock Exchange-registered Wynn Macau noted that it would be increasing its Macau license-holding subsidiary's registered capital to MOP5 billion ($621 million), from the current MOP200.1 million ($24.86), by issuing new MOP1,000 ($125) shares.
Of the total, 729,990 Class A shares will be subscribed by Linda Chen, the Vice Chairman and CEO of Wynn Macau, who is also set to take on the role of President of the company in 2023.
A further 2,447,949 Class B shares will be subscribed by Wynn Resorts (Macau) Limited, with 1,621,961 Class C shares to be subscribed by Wynn Resorts International.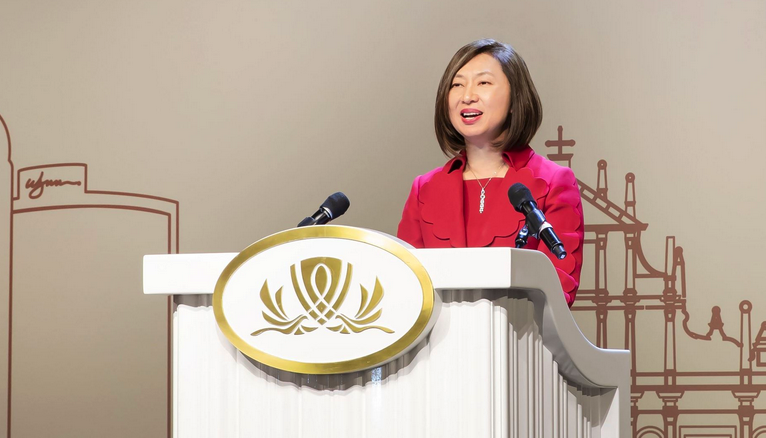 Under the new agreement, Wynn Macau will pay for the share capital of the shares to be subscribed by Linda Chen, with the group noting that the subscription is 'solely to satisfy the requirements of the Macau Gaming Law in order to maintain its principal operations'.
The move satisfies the concession agreement requiring WRM's managing director to hold at least 15 percent of the concessionaire's share capital and her shares 'have no economic value'.
In the event of Ms. Chen's termination, 'she will transfer all her Class A nominative shares to the new managing director of WRM at an aggregate consideration of MOP1'. In addition, in the event of liquidation of WRM, Chen 'will only be entitled to a return of an aggregate value amount up to MOP1.
Under the new restructuring, Wynn Macau will continue to have a 100 percent economic interest in WRM, with it being an indirect wholly-owned subsidiary of the company.
Wynn was the first of the six provisional concessionaires to announce definitive steps to restructuring the finances of their Macau license-holding subsidiaries.
Sands China, on Sunday, however did announce that 'the entry into the gaming concession contract is conditional upon, among others, VML (Venetian Macau Limited), fulfilling certain capital and management participation requirements under the Gaming Law', with new announcements to be issued 'as and when appropriate'.
The negotiation of the concession contracts is ongoing, however they're expected to be signed in time to come into effect on January 1st, 2023.