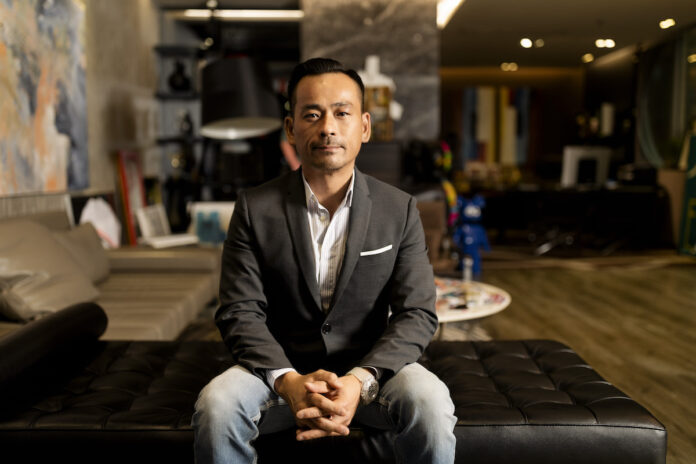 Alvin Chau, the former head of Macau's largest junket operator, Suncity Group, has been formally charged with money laundering, founding and heading a "secret association," and organizing illegal gambling.
Chau was arrested in China in late November, along with 21 others who were accused of similar crimes. He has been held in detention in Coloane prison since then.
News of the formal charges was first reported by TDM radio.
The crime of heading a secret association, or criminal group, carries a penalty of between 8 to 15 years in prison.
The Chinese billionaire, known as the junket king, was the CEO of Macau's Suncity. He was also CEO of Suncity Group Holdings, which is a separate company listed on the Hong Kong Stock Exchange. 
He is the highest-profile name to date to be caught up in China's crackdown on cross-border capital flight and those targeting its nationals for gambling.
The investigation into Chau centered on the establishment of an online gambling platform overseas that was being used to target Mainland patrons.
According to the Macau government, the Judiciary Police began gathering evidence in 2019 that a criminal group had been making use of VIP gaming operations based in Macau to set up an overseas gambling platform in the Philippines for live streaming.
His arrest triggered the collapse of his junket group and the suspension of most VIP operations in Macau.
Chau stepped down from his positions as head of the listed Suncity Group Holdings and Summit Ascent following his detention. Earlier this month, he offloaded his entire stake in Suncity Group Holdings, and by default Summit Ascent, to Executive Director Andrew Lo who is now the majority shareholder.
The arrest of Chau was followed in January with that of Levo Chan, head of the Tak Chun Group. He has also been accused of heading a triad gang.
Prosecutors have said that the two cases involve separate criminal syndicates, but there is evidence that they have been working together.
Chan also remains in pre-trial detention.