Tourists have been flooding Macau over the Chinese New Year period, with a peak of 90,391 visitors arriving in the territory on the fourth day of the holiday.
Visitation to Macau has been highly benefited by the easing of travel restrictions, completely eliminating texting requirements for arrivals from China, Hong Kong and Taiwan.
Meanwhile, other gaming jurisdictions are missing out on the flux of Chinese tourists, such as Japan and South Korea, which implemented new testing mandates for Chinese visitors after a wave of infections following the country's reopening.
Visitation on Wednesday slowed slightly from the peak, estimated at about 70,000, while average visitor numbers during the first four days amounted to 61,166 – a yearly rise of 277 percent.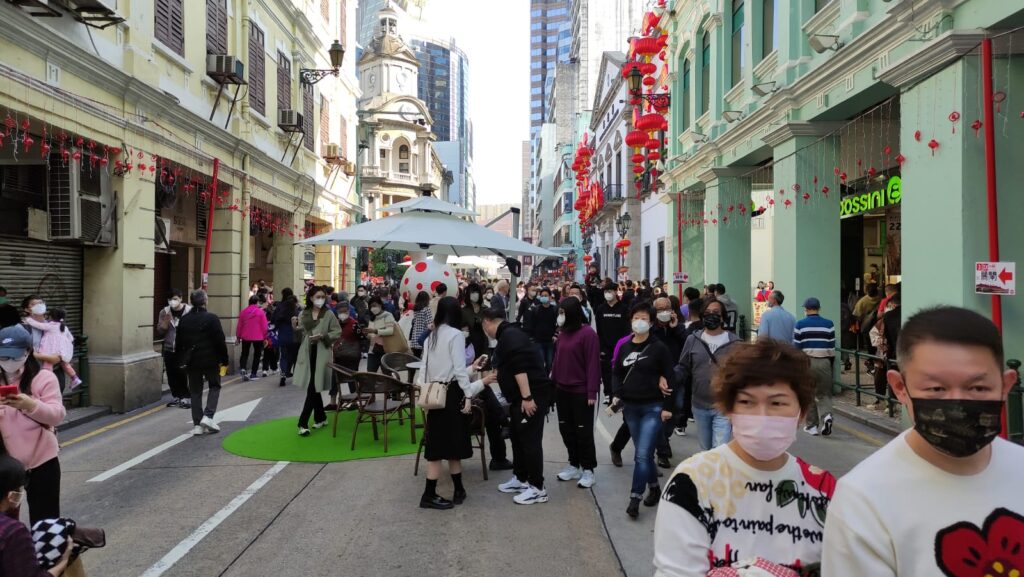 Tourist numbers during the first five days of the holiday have likely topped 300,000, two-thirds of which are from mainland China.
Visitation from Hong Kong, as expected, also increased strongly on a yearly basis, with a peak of 32,210 visitors registered on Tuesday, up by nearly 3,000 percent. Average daily visitor numbers totaled around 23,000 during the five days of holiday.
Macau could further see a boost in visitation after the holiday period, as China has authorized outbound tour groups starting from February 6th.
The new authorization covers 20 countries, including Cambodia, Sri Lanka, the Philippines, Malaysia and Singapore.
Speaking of the possibility of tour groups returning to Macau, the SAR's top official noted over the weekend that the Chinese New Year period would 'not be an ideal time to promote tour group visitation', stating that the process should be delayed for awhile in order to lower the eventual prices of the tours.
The official is also expecting tour groups visiting Hong Kong to pass by Macau, once the services are eventually resumed.