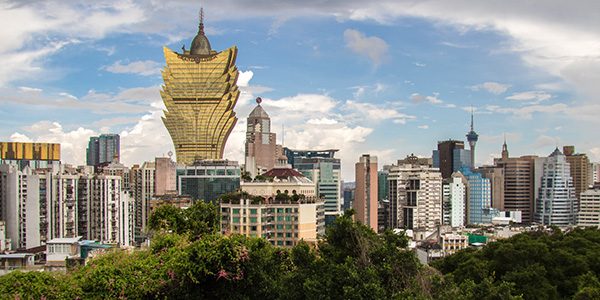 The first public consultations on proposed amendments to Macau's gaming laws heard calls for the six operators to take on more social responsibilities, played down the impact of the proposed supervision on operations, and further explained the rationale behind increasing local shareholding in gaming companies.
Sariputra Tong Ho Laam, director of the Youth Association of People, suggested the operators could establish three public funds to develop leisure and entertainment facilities across the city, to support local startups, and to help accelerate smart-city projects, Macau Business reports.
Another speaker, representing the Macau Association of Young Employees in the Gaming Industry, said his members wanted to see more local employment safeguards, promotion for local employees, and assistance for small-to-medium sized businesses. 
Meanwhile, DICJ deputy director Lio Chi Chong told participants that the direct supervision of concessionaires as proposed by the gaming law revision, will not affect business operations.
Lio stressed that having government representatives as holders of concessions is nothing new to Macau, and is only new for the gaming industry. He said the main purpose of the regulator is to ensure the healthy and sustainable development of the gaming industry, and "the fact that there may or not be a Government representative it will not affect the business operations", according to a report from Macau TDM.
In a Sunday consultation, the DICJ also explained its rationale behind wanting to increase the share of local shareholders in gaming companies.
"Considering that we want in the future incentivize the operators to focus their activity in Macau, we recommend that the concessionaires increase the proportion of these shareholders also to make it easier for the SAR to verify these shareholders' suitability", said DICJ Head of Legal Department Hoi Song U.
However, the hearing, which was twice postponed due to a local outbreak of Covid and a typhoon, was poorly attended and lasted only 40 minutes out of the two-and-a-half hours allotted.
Just over half of the 80 seats were occupied, with representatives of at least three of the gaming operators present.
The 45-day public consultation was scheduled to run up until Oct. 29 as a key part of the revision process ahead of the retendering of casino concessions next year.
The proposals were published in mid-September and triggered a wave of panic selling that wiped more than $18 billion off the value of the operators' stocks.
Investors are now waiting for greater clarity as to what the government intends by measures such as greater operational oversight and restrictions on the distribution of capital.
The next hearing is set for Monday 25th, October.