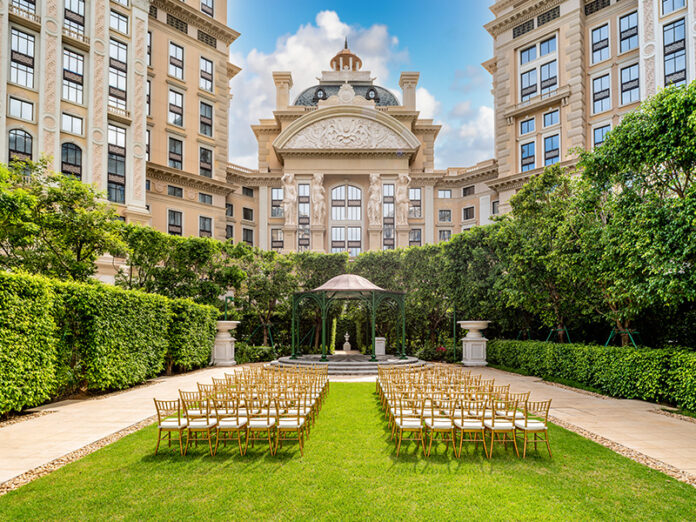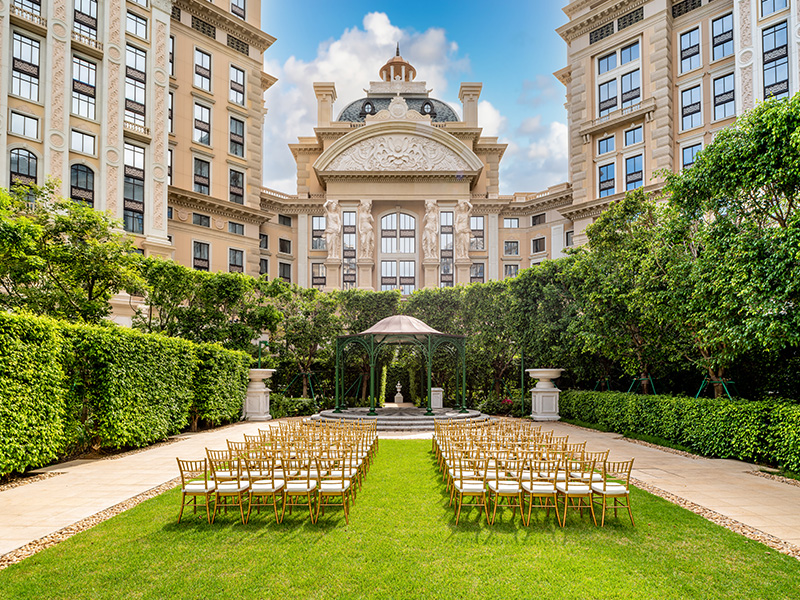 SJM Holdings is likely to have seen a gain in market share in 1Q22 due to the continued ramp up of its Grand Lisboa Palace property on Cotai, although its EBITDA for the quarter is still likely to be negative, Credit Suisse analysts said.
In a 1Q22 outlook the firm said it expects SJM to report an EBITDA loss of HK$547 million, narrowing from $611 million in the prior quarter. The operator is seen as having gained share in both the VIP and mass market.
Melco Resorts & Entertainment is also expected to have gained share on improved luck, which is estimated to have improved from about 1.7 percent in the final quarter of last year to about 3.5 percent in the most recent quarter. Credit Suisse notes Melco's gains may have come at the expense of Galaxy Entertainment.
Wynn Macau, Sands China and MGM China are seen as holding steady in the quarter, the firm said.
Melco is likely to report a 66 percent quarter-on-quarter drop in EBITDA to $28 million, excluding bonus and bad debt reversals in the prior quarter.
Wynn Resorts' loss is likely to narrow to $3 million, but would be largely flat without the bad debt provisions posted in 4Q21. MGM's EBITDA should be around US$1million, or down 94 percent, excluding $12 million in bad debt and $16 million in litigation expenses in the prior quarter, while Galaxy Entertainment is likely to post a quarter-on-quarter drop of 57 percent in EBITDA to HK$449 million.
Overall, sector EBITDA is likely to be 72 percent lower than the final quarter of last year when excluding the bad debt provisions and bonus reversals from the prior quarter.
In terms of key trends, Credit Suisse, like other analysts, said Covid had clouded demand recovery. Figures already released show that gross gambling revenue for the quarter was down 7 percent sequentially, with mass down 10 percent to 34 percent of its pre-Covid levels. VIP GGR was up 9 percent sequentially as luck returned to normal.
The firm notes that aside from the improvement in the luck factor in the quarter, VIP GGR also benefited from the shifting away from the junket segment to the higher-margin direct VIP segment.
"We expect the EBITDA impact from lowered GGR to be partly mitigated. Mass GGR was lower on traffic control," it said.
Macau has eased its travel restrictions from residents from neighboring Guangdong to a Covid test 48 hours prior to departure, down from the 24-hour limit in force since mid-March. However, the situation in China remains highly volatile, with millions still under enforced lockdowns.
The Covid situation on the Mainland has clouded prospects for the upcoming May holidays, which was a highlight for the year in 2021 in terms of GGR.