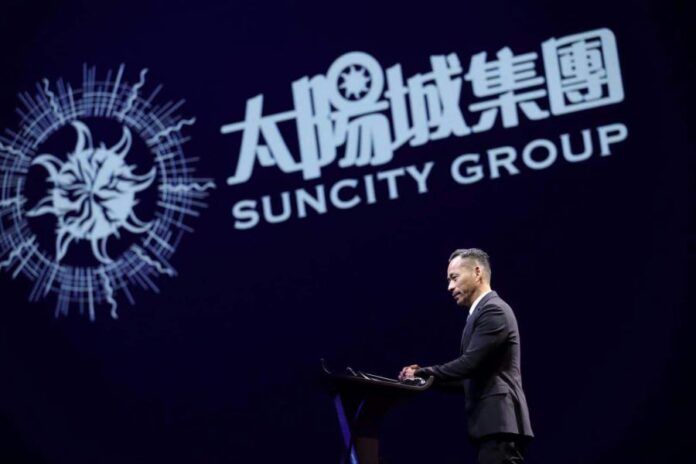 Investigators from Macau's Judiciary Police (PJ) said in court on Monday that they had been provided transcripts by mainland Chinese authorities of alleged messages exchanged between former Suncity boss Alvin Chau and another defendant in the Macau case, Zhang Ningning.
These messages provided the basis for their case against Chau and the other defendants in the ongoing case.
They did not, however, have direct access to the original messages, with four agents questioned on whether mainland Chinese authorities used the same standards as Macau police for collecting and compiling electronic and written evidence.
None of the four could respond affirmatively, with one agent saying he 'believed' the evidence was gathered 'in accordance with the law', report TDM Canal Macau and Macau Business.
Wenzhou police provided written records of messages between Chau and Zhang dating from 2010 to 2020 after seizing Zhang's phone. These, along with records of 12 mobile phones allegedly used in an underground banking operation – to facilitate the transfer of funds between China and Macau, were then provided to Macau's Judiciary Police.
Zhang was sentenced by the Wenzhou court to seven years, alongside over 30 other individuals in a separate Suncity-linked trial regarding cross-border gambling activities.
Chau is also being accused of illegally promoting gaming in casinos outside of Macau to Chinese clients, notes TDM Canal Macau. Chau's defense questioned the PJ investigators over the legal basis for stating the junket operator was breaking the laws of Macau and the mainland by providing access to punters to these casinos. The agent noted that it was common knowledge that this could not be done, before being interrupted by the judge, who said that the court would decide if the law had been broken.
The defense also questioned if the PJ had checked if Suncity had licenses to carry out phone betting in the Philippines and Cambodia, with one agent saying he believed they did, but that the PJ had never sent an official to confirm the situation.
The case continues on Tuesday.