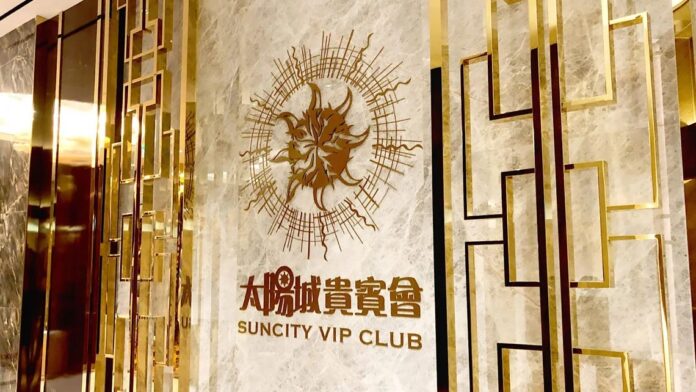 Two former employees of former Macau junket Suncity have testified on how they were able to evade tight cross-border capital controls between Macau and mainland China.
According to testimony in court on Thursday, reports Macau Business, two former employees of the exchange rate department facilitated such exchanges for mainland gamblers using a dedicated list of individuals who both held cash accounts in Suncity and bank accounts on the mainland.
When a mainland gambler required capital, they would call the exchange rate department and enquire about the daily exchange rate between the Renminbi and Hong Kong dollar.
The department would then, according to the publication, 'randomly select a person from a list of people' who had both mainland Chinese bank accounts and cash accounts in Suncity, asking them if they were willing to help conduct a transfer of funds.
The gambler would then transfer the funds to said individual's mainland China account, with the exchange department moving the funds of their client to account of the gambler, according to testimony.
The same procedure would happen in reverse regarding funds from Macau needing to be transferred to mainland China.
The publication notes that the list of Suncity clients would be provided by the superior of those who testified on Thursday, with 'more than 10 people on the list', updated regularly. As many as 100 calls daily were received regarding such exchange, one witness said.
Both witnesses said they believed that the individuals on the list were Suncity clients, given that their cash accounts had records of wins and losses in Suncity VIP rooms.
Both witnesses described receiving a daily email about the established exchange rate for the cross-border transfers, but neither could remember who had sent the email.
In compensation for such work, the two – both personal assistants to former Suncity boss Alvin Chau – received compensation of up to MOP100,000 ($12,400) per month in 2019, while also holding shares in over 10 companies on the mainland on behalf of Suncity.
This was allegedly done on behalf of another defendant in the case, who has already been subjected to a seven-year prison term by mainland authorities for cross-border gambling linked to Suncity's former boss. The two allege they did not know the nature of these companies' operation, being preoccupied with the daily needs of Mr. Chau, notes Macau Business.
Macau's Public Prosecutions Office, or MP, has also recently shifted its focus on the ongoing trial away from allegations of proxy betting – via telephone or online – to promotion of foreign casinos within Suncity's VIP rooms. The ongoing focus on cross-border capital transfers, however, remains fully in the MP's scope. The other allegations are reportedly set to be brought in a separate, or multiple, cases, against the operator and its former head.