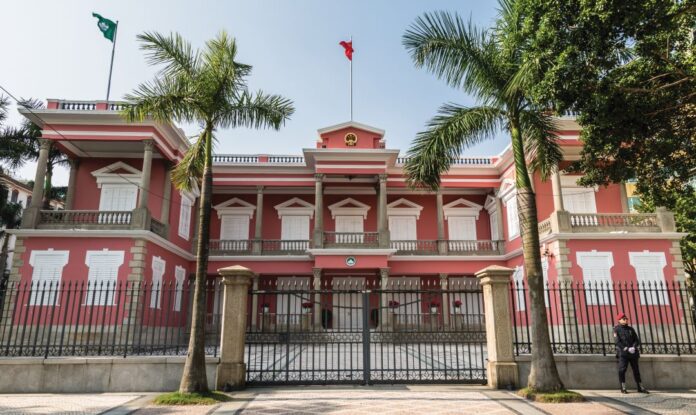 The committee charged with reviewing amendments to Macau's gaming law met for the first time on Monday, with concerns raised over local ownership and satellite casinos.
The bill will be submitted to the Legislative Assembly before the expected June, 2022 expiry date for the concessionaires' contracts, according to local media reports.
The meeting was held behind closed doors, however, standing committee President Chan Chak Mo told reporters on the sidelines that given the "special circumstances," the government should consider extending the concession contracts for another year.
He estimated that the committee will present all questions from legislators regarding the amendments to the government by March.
There was reportedly considerable discussion on Monday regarding amendments that will affect Macau's satellite casinos.
The provisions give the satellite casinos a three-year transition period after which the buildings in which the premises are located must be under the ownership of the concessionaire.
There are currently about 18 satellite casinos, mostly operating under the umbrella of SJM Holdings. However, Studio City Holdings, a unit of Melco Resorts & Entertainment and operator of the Studio City IR has also warned it may be caught under the new provisions.
The law lacks detail on the future status of the casinos and has raised concerns about the impact on local employment if they are forced to close down.
Other key amendments in the bill include the provision for six concessions, doing away with the sub-concessions that are currently in place.
The maturity of the license has been reduced by half to ten years, while the minimum capital required has been raised from MOP200 million to MOP5 billion. The concessionaires will be subject to a three-year performance review to ensure they are adhering to the commitments made in the licensing process, while the government will need to be informed of capital distributions.
There is also a requirement for a local managing director to hold a 15 percent stake in the operator, up from 10 percent under the current law.
Chan said legislators wanted details as to the scope of the management power of the administrator and his nationality.
"There is also the question of nationality, whether or not dual nationality is allowed, since the role of administrator is intended for Macau permanent residents," he was cited as saying. "Since this director is so important, do we also need to know his academic qualifications, or if he is a patriot."