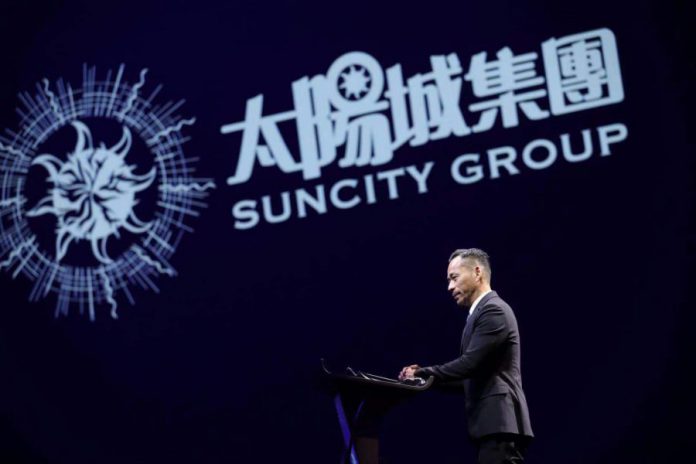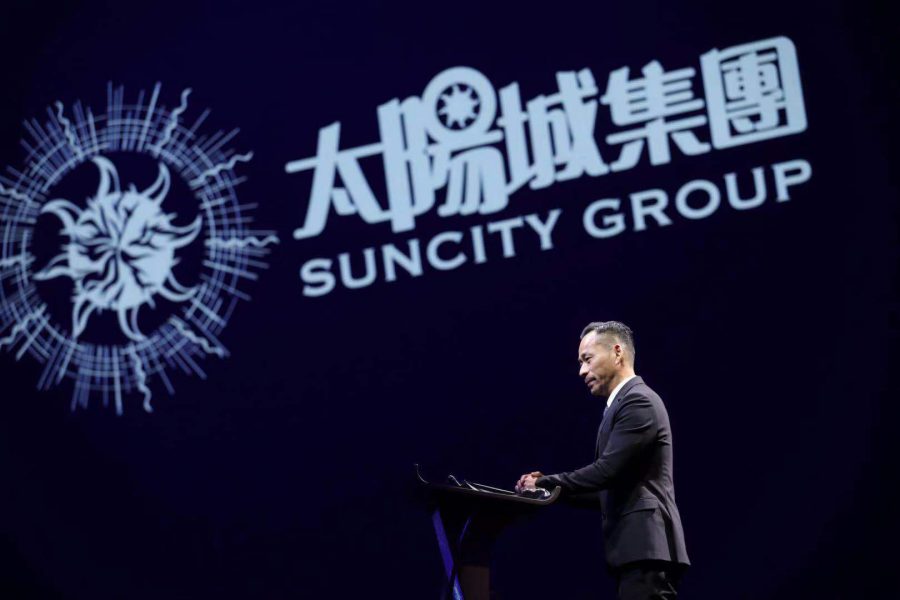 Suncity Group Holdings has warned that a company owned by former CEO Alvin Chau has been given until early next week to repay a HK$300 million ($38.4 million) loan that was secured with his 75 percent stake in the company, in a development that may result in a change in control.
According to a filing with the Hong Kong Stock Exchange, Chau's Star Soul Investments took out the loan with a syndicate of lenders through an agent named as Wooco Secretarial Services in July last year. Wooco claims that the loan is technically in default due to Chau's arrest.
It has given Star Soul five business days from Dec. 8th to repay the principal amount, plus interest amounting to HK313.6 million or face legal action for recovery the funds.
If Wooco can legally enforce its claim, it has the right to sell the shares which were used as collateral.
Chau was detained by Macau police on November 27th and has been sent to Coloane jail pending trial on charges of money laundering and organising illegal gambling.
Suncity's Friday announcement also details a series of other financial instruments issued to other companies associated with Chau that were pledged as security to Wooco.
These include some HK$402 million zero coupon convertible bonds that are convertible into about 1.5 million Suncity shares that carry a conversion price of $0.26, far above the current record low of the company of $0.14. These were issued by Suncity to Fame Select, which is 50-percent owned by Chau and 50-percent owned by Cheng Ting Kong.
There were HK177 million in zero coupon bonds issued to Star Hope, another of Chau's vehicles in August, as well as HK$120 million in the same securities that were issued to Better Linkage, a company owned by executive director Lo Kai Bong.
"As at the date of this announcement, no information is available to the company as to how Wooco will deal with the above securities in the event of enforcement of them by Wooco," the announcement said. "Enforcement by Wooco of the above securities may lead to a change in control of the company."
Stock in Suncity and its Summit Ascent unit were suspended from trading on Thursday and Friday pending release of its statement and are scheduled to resume on Monday. Since Chau's arrest Suncity shares have halved in value, while about 70 percent has been wiped off the market capitalization of Summit Ascent, which is the operator of the Tigre de Cristal resort in Russia's Primorye gaming zone.
As well as the impact from the unravelling of Chau's financial dealings, Suncity has also said it has suspended a travel business that accounted for about 17.4 percent of its revenue in the first half due to the loss of sales to one of Chau's associates.
That business generated revenue of $25.8 million in the first half, with Chau's company accounting for $25.2 million of the total.
At present, Tigre de Cristal is the main source of group income, accounting for about 75 percent. The group is also developing an integrated resort in Entertainment City in the Philippines.
Suncity's Suntrust unit has said it doesn't expect its construction timetable to be affected by Chau's troubles and it's aiming for a 2024 completion.