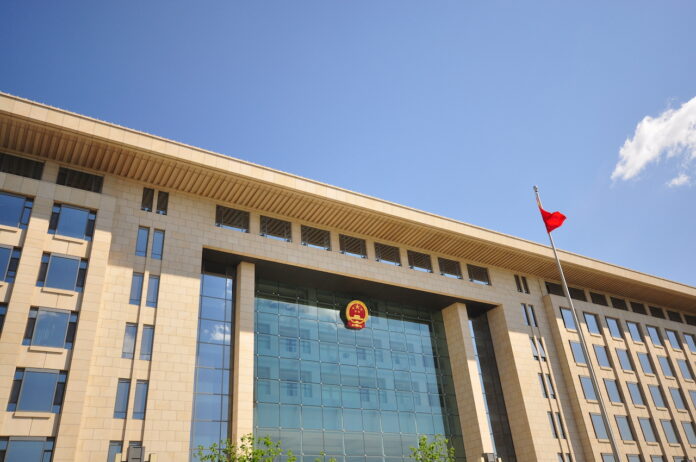 China's Ministry of Public Security said it handled more than 17,000 illegal cross border gambling cases in 2021 and arrested more than 80,000 people.
The security organ said it had destroyed more than 2,200 online gambling platforms, eliminated more than 1,600 illegal payment platforms and underground banks and seized and froze funds.
It said it would continue to "carry out nationwide cluster crackdown operations and special governance actions, crack down on criminal gangs targeting our citizens, resolutely curb cross-border gambling chaos and spare no effort to safeguard our economic security, social stability and national image."
The Ministry said it had received more than 60,000 tip offs relating to gambling operations, while some 1,100 suspects had turned themselves in following a call from authorities to do so in return for more lenient sentencing.
China said its efforts "have effectively curbed the spread of cross-border gambling and the rampant momentum of gambling on Chinese citizens."
The authorities also mentioned the "blacklist system" and said they were strictly managing the entry and exit of personnel, but failed to publish which countries are on the target list of those accused of targeting its citizens for gambling.
With the borders effectively closed due to Covid, it's been difficult to tell what kind of effect the blacklist may have on travel choices. Recent Chinese media reports told of passengers being removed from a flight to Cambodia, with officials cross questioning passengers on their reasons for travel.
The crackdown is expected to intensify into 2022, as Beijing seeks to stop an estimated $154 billion leaving its borders annually for gambling, according to a recent report by the Asia Racing Federation.
China has repeatedly warned that the outflows and illegal gambling are a threat to its social stability. The ARF report explains that money flowing out of the country reduces domestic market liquidity, which can cause the value of real estate and other assets to decline.
The resulting downward pressure on the yuan also undermines Beijing's ability to control exchange rates, resulting in a weaker currency and prompting domestic savers to move their funds into stronger foreign currencies.
In November, just days after the arrest of Suncity Group head Alvin Chau, The Chinese Supreme People's Procuratorate (SSP) pledged to continue its fight against overseas gambling.