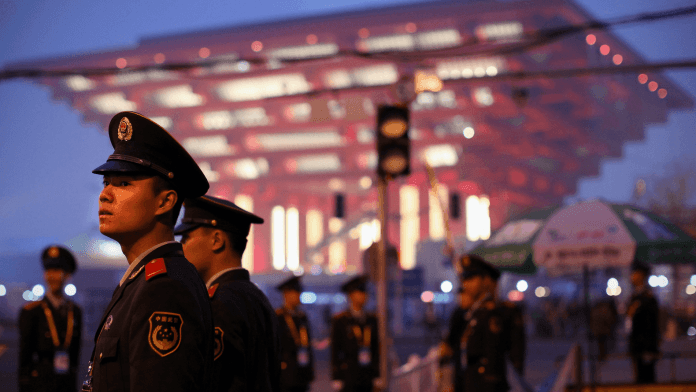 The Chinese Supreme People's Procuratorate (SSP) has pledged to continue strengthening its fight against illegal cross-border gambling, only days after ordering the arrest of Macau junket boss Alvin Chau.
During a press conference on Monday, Miao Shengming, Director of the SPP's First Prosecutor's Office said that during the first nine months of the year, authorities prosecuted 13,329 overseas gaming crimes, of which 1,376 crimes related to the setting up of casino operations, with a total of 62,238 individuals accused.
The procuratorate pointed to the influence of the internet in pushing traditional gambling online.
The SPP said that criminal syndicates would facilitate offshore gambling for citizens at overseas casinos under the pretext that gambling abroad is legal, whilst others would disguise gambling apps as recreational online poker or chess to attract users.
The crimes cause a huge outflow of funds and breed other crimes such as internet fraud, extortion, illegal detention, and illegal border crossings to occur, leading to national economic and social issues.
The SPP said it will continue to strengthen its fight against cross-border and internet-related gambling crime.
Meanwhile, Macau's Secretary for Security Wong Sio Chak on Monday has also pledged to closely monitor the evolution of gambling-related crimes, according to a report from Macau business.
"The Judiciary Police will… improve the functioning of the deployment and inspection mechanism and carry out unannounced raids, with a view to effectively responding to the occurrence of criminal activities or sudden incidents in gaming establishments," said Wong.
The secretary has pledged to continue its investigation of fake illegal gambling websites and websites suspected of being engaged in fraud, as well as combating cybercrime.
Wong said that in the first nine months of the year, there was a 28 percent increase in illicit gaming crimes, including 31 kidnapping cases related to gaming.
There were also 5 cases of setting up of illegal gambling websites, three online gambling cases, and 164 fraud cases inside casinos involving illegal currency exchange.