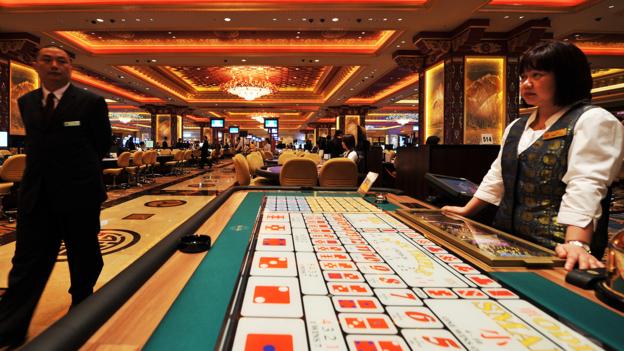 Macau's six casino operators are likely to post an industry-wide EBITDA loss of $23 million in 3Q21, due to Covid disruptions in August and September, Morgan Stanley notes.
The figure would be a 108 percent decline from the prior quarter.
The firm estimates that mass market revenue may have declined more than VIP, helping tip the operators into the red. Morgan Stanley said mass revenue may have dropped by 28 percent from 2Q21 to $1.7 billion, which would be 31 percent of 2019 levels. The firm says mass revenue needs to be at 35 percent of where it was prior to the pandemic for the operators to remain profitable.
VIP revenue was likely down 23 percent to $0.6 billion.
Visitation was crushed in August after Macau recorded its first Covid cases in more than 500 days. It was beginning to improve into September when a second outbreak triggered a new round of travel restrictions heading into the Golden Week holidays. Chinese visitation in 3Q21 was down 18 percent quarter-on-quarter, with the occupancy rate for five-star hotels at 47 percent in July and August.
Morgan Stanley says its view is below the consensus estimates of eight analysts for a quarterly decline in EBITDA of just 50 percent, which it says is "overly optimistic."
"We expect a further 40-50 percent drop in 2021 EBITDA estimates due to recent Covid outbreaks," it said. "Over 2022 GGR and mass revenue expectation is 61 percent and 77 percent of 2019 levels respectively."
On a company specific basis, Morgan Stanley says it expects Galaxy Entertainment to be the only operator with positive free cash flow in the period. However, it also said Sands China is likely to decline less than the peer average, with a 54 percent drop.
Both of these two operators are helped by a sizable retail rental segment.
SJM Holdings will remain negative with a loss of HK$713 million, despite the opening of its Grand Lisboa Palace in July.
"We think the group lacks positive catalysts in the near term, as further travel easing might not happen before the Winter Olympics in February 2022 and Macau's vaccination rate reaching more than 80 percent."
Authorities confirmed this week that they would maintain a zero-Covid policy until the territory achieves herd immunity.
In terms of stocks, it said industry valuations are reasonable at 11X estimated enterprise value to EBITDA in 2022 and "attractive" at 8X for 2023.