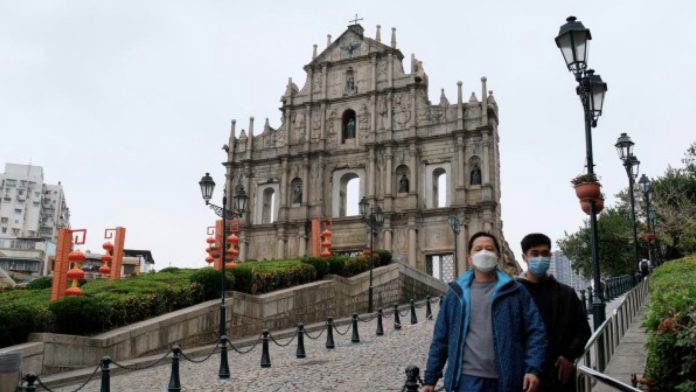 Macau operators continue to express confidence over substantial pent-up demand, however while revenue in Las Vegas powers ahead, the world's biggest gambling hub is slow to get back on its feet.
During analyst conference calls to discuss recently released 2Q21 results, executives expressed optimism about long-term prospects for the market. However, recovery from the crisis is dragging due to Macau's zero tolerance rates for Covid and continuing low vaccination rates.
Most of the operators to have reported so far remained in the black at the EBITDA level thanks to cost cutting and operational efficiencies, but the top-line growth isn't there and analysts continue to trim their forecasts for this year and next.
The latest news of four local cases in Macau, which has forced localised lockdowns, mass testing and more border restrictions, coupled with outbreaks in multiple cities across China, look likely to have a major impact on August gross gambling revenue, over the summer holiday travel period. It's also likely to delay a planned border reopening with Hong Kong.
"However, we still think a recovery could start in the final months of 2021, based on fast rollout of vaccination rates and the government's success to date in eliminate prior case outbreaks, allowing for a full rebound in 2022/23," Morningstar analyst Jennifer Song said.
Song said Morningstar has cut its 2021 GGR forecast to return to just 42 percent of pre-pandemic levels, with revenue returning by 2Q/3Q22.
"So we expect 2022 GGR to be about 85-90 percent of 2019 levels," she said.
Back stronger
Analysts have noted that Macau operators will likely come back stronger than before once visitation resumes as cost cutting measures help to improve margins, while the market has shifted to the more profitable mass and premium mass segments.
They note that GGR only needs to get back to about 80 percent of its pre-pandemic levels for EBITDA to return to where it was in 2019. However, investors will need to be patient and this is now a medium-to-longer term view.
"We expect the Macau names to continue to trade on virus headlines and policy decisions, things we, nor most, can truly opine on with any legitimate confidence," analysts at Deutsche Bank wrote in a note.
Writing following the release of results for both MGM Resorts and Wynn Resorts, Deutsche Bank notes the stark difference between the bounce back in the U.S., where restrictions have been mostly lifted and life is back to normal.
Pent up demand has been strong and the U.S. industry is reporting record revenue levels for 2Q.
"Macau was the lone segment that underperformed versus expectations, similar to 1Q21, as 2Q21 net revenue of $3111 million came in $27 million below our $338 million estimate," it wrote, commenting on MGM.
"Adjusted EBITDAR of $8.6 million was $28.7 million below our $37.3 million forecast. Compared to 2019, net revenue was ~44 percent of 2Q19 levels, and adjusted EBITDAR was ~5 percent of 2Q19 levels."
Similarly for Wynn, the firm notes that domestic trends in both Las Vegas and at Encore Boston Harbor remain very strong, with elevated spend levels and cost savings driving outsized adjusted EBITDA results, "while Macau remains stuck in neutral."
At the time of writing, only Galaxy Entertainment is still to report its 2Q results. The others have all reported positive adjusted EBITDA, apart from SJM Holdings, whose loss on that basis narrowed by 40 percent quarter-to-quarter to HK$191 million.
Melco Resorts & Entertainment's results were largely in line with forecasts, with management again noting it was confident of pent-up demand. The major news of note was that the company plans to reposition its high-end Altira property to the premium mass segment to take advantage of growth in this area.
Las Vegas Sands came in below expectations, no longer having the benefit of exposure to the booming U.S. market, like MGM and Wynn. The company also lags in implementing a digital strategy, although is now exploring options.
Still it gained market share in the quarter to 24.6 percent, up from 23.6 percent in the prior quarter.
Analysts note that gains in revenue are being driven by the mass and premium mass sector and given cash flow has returned, balance sheets remain fairly strong.
VIP however is still only a fraction of its prior levels and they don't expect that to change anytime soon.
Song said the government's crackdown on cross border gambling and capital outflows will continue to have an impact on the sector. She noted some people who were VIP visitors to Macau and travelled frequently for business travel had been asked to go to the police station to sign papers stating they were not going for gambling purposes.