In the latest investment memo published by Deutsche Bank, analyst Carlo Santarelli notes that Macau gaming operator Sands China, which has been the market share leader, is facing challenges regarding rivalry in both gaming market share and hotel room inventory.
Commenting on Las Vegas Sands, Santarelli mentions that Sands China's market share of hotel rooms fell from 45 percent to 40 percent as the Galaxy Entertainment Group launched its 7th and 8th hotel, Raffles and Andaz Macau, at its Cotai Integrated Reports. Additionally, its rival Studio City also opened new hotels, including W Hotel.
'Given we believed that in 2019, mass gaming revenue was somewhat constrained by hotel room capacity, the addition of hotel rooms would have been expected to grow the mass gaming market. Since 2019, hotel room capacity has grown by 10 percent, with the vast majority of the growth occurring on Cotai.
'Thus, while hotel room growth should add to mass market GGR, it would seem obvious that LVS would be a revenue share donor in this context, despite potentially achieving higher levels of mass revenue, relative to 2019.'
According to the data from Deutsche Bank, Sands China has experienced share losses with the mass share in 1H23 (31.6 percent) down from 33.2 percent in 1H19.
'The losses have actually been less than what we had expected, especially when considering, not only did their share of rooms decline, but the built-in advantage of having the most room supply in a market largely gets obscured when the market is running well below visitor / occupied room night capacity, as it has, though this too is changing.'
In general, the brokerage notes that 'some of the concern around the trajectory of the recovery in Macau is misguided, with too much being read into short-term and somewhat inconsequential data points'.
Based on the updated model, Deutsche Bank projects LVS matching 2019 Macau property EBITDA in 2025, with Macau margins exceeding 2019 levels in 2024.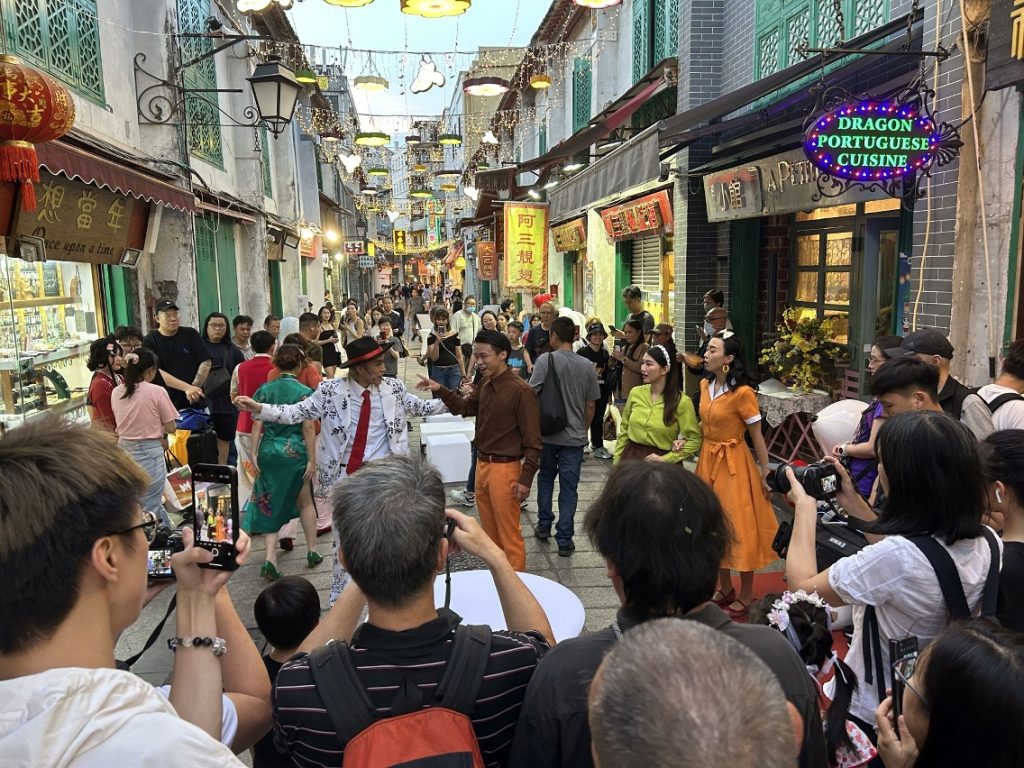 No signs of stagnation or a plateau in the mass segment
The Macau gaming market actually reopened in January of 2023. The investment bank notes that 'given the trajectory of visitation, which has steadily improved relative to 2019 since May, and with package tour volumes also improving nicely in August, we think the mass gaming market is showing steady performance, with a bias to continued sequential improvement along with visitation over the coming months. Said differently, we are not seeing signs of stagnation or a plateau in the mass segment.'
'With premium mass having recovered to levels that exceed those experienced in 2019, one can construe, based on aggregate mass trends, that base mass continues to lag. Further, given base mass ties directly to visitation, one can further assume that as visitation continues to expand sequentially and approach 2019 levels, so too will base mass.'
The investment memo also mentioned that 'it was no secret that the VIP segment would likely be secularly changed, given the regulations on junket relationships and the limited VIP liquidity remaining in the market. Given the VIP segment represented 46 percent of GGR in 2019, and we expected it would only recover to 30-40 percent of 2019 levels, overall GGR would achieve 70 percent of 2019 levels when mass GGR regained parity with 2019. This is effectively where things stand, with mass GGR slightly below 2019 levels, and VIP GGR having quickly ramped to 35 percent.'