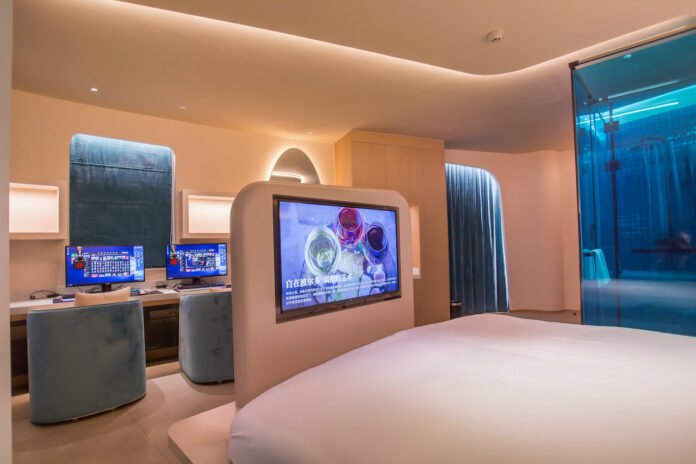 The total number of esports hotels in China exceeded 20,000 by the end of February this year, with the occupancy rate reaching an average of 60 percent.
The figures were shared via a report written by three industry insiders: Shunwang Big Data Centre, Chinese property management system (PMS) provider Xuanzhu and esport hotel management system provider Xingyun.
The study shows that the 20,000 esports theme hotels are equipped with 620,000 computer terminals, which had more than 18 million consumers. The number of esports hotels rose 3.12 percent and the computer numbers increased by 5.26 percent compared to January.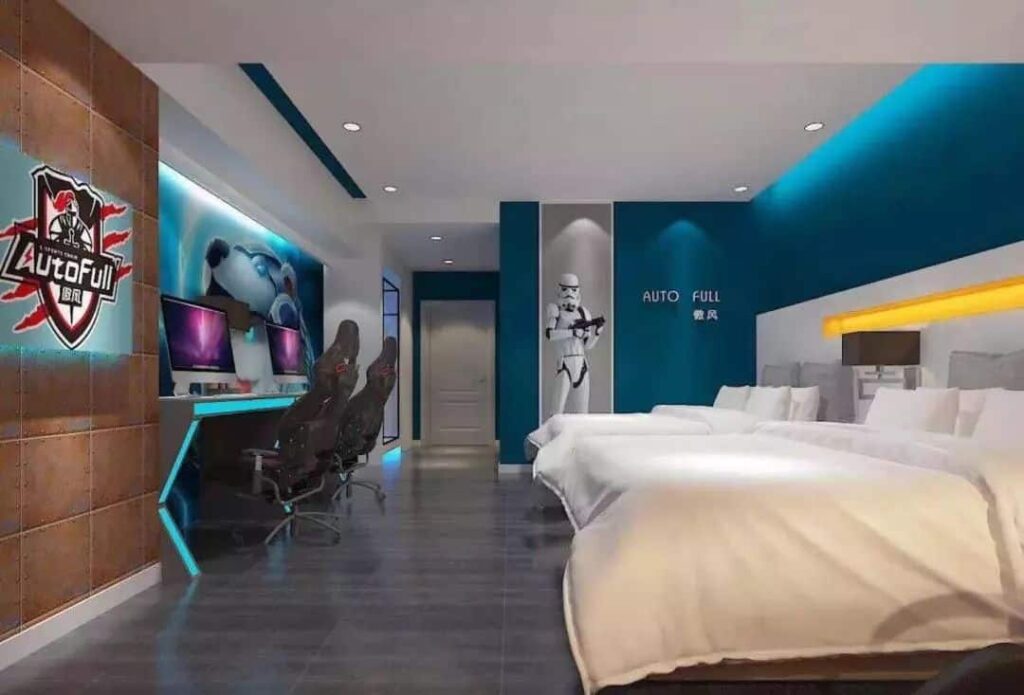 "Due to an early start and the large population, esports hotels in second-tier cities have been more successful compared to big cities in China", says the report. Xi'an, the capital city of Shaanxi Province – located in the northwest of China, was found to be number one in the esports hotel industry, having more than 600 of the hotels in the city. Zhengzhou, Chengdu and Wuhan, known as regional centers, are also recognized as industry leaders, having more than 500 esports hotels in each city.
The study mentions the high cost of starting a business in big cities is the most challenging fact, as the fourth- and fifth-tier cities have no large population to support the industry growth. So the development pace in first, fourth and fifth-tier cities is slower compared to second and third-tier cities in China.
According to the gathered data, esports hotels located in second-tier cities have hold 48.42 percent of the market shares, while third-tier cities hold 16.37 percent. The first-tier cities, namely Beijing, Shanghai, Guangzhou and Shenzhen only have 6.43 percent of the market share.
Consumers between 18 and 30 years old accounted for 85 percent of patrons. Moreover, female users in esports hotels account for 12 percent, up 2 percentage points year-on-year.
Regarding entertainment time use at the venues, esports hotel users spend an average of nine hours online, an obvious increase compared with an average of three hours in cybercafes. According to the data, besides five to six hours of playing video games, users spend three to four hours watch films, live streaming, reading novels and consuming other content.
The study also finds that esports hotels normally are normally equipped with Windows 10 system + Nvidia GeForce RTX 30 Series Graphics Card. Among 20 games listed in the report, League of Legends, Crossfire, and CS GO are the top three most popular games.
Chinese social media and video gaming giant Tencent Holdings has also entered this area. Tencent Games and Ouyu Technology teamed up to launch their first esports-themed hotel in Hangzhou, China last year. The hotel offers hardware, bootcamps, professional live-streaming and incubation training areas.