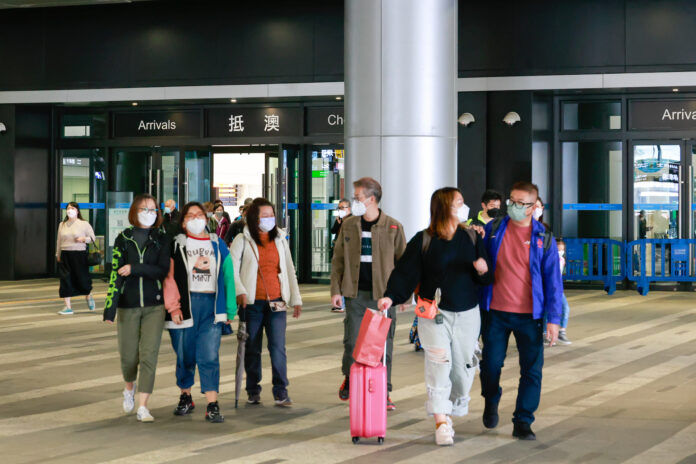 China's National Immigration Administration announced on Thursday that it's going to ease restrictions on package tour visa applications to Macau, with the new policy to come into effect next Monday, May 15th.
According to the notification, all Chinese citizens will be allowed to apply for package tour visas to Macau and Hong Kong at any immigration service center in mainland China, annulling a previous policy under which mainland visitors had to return to their place of origin to apply in person for a visa.
The change aims to "fully resume" the border crossing services. Most of the convenience measures of immigration services were suspended during COVID, including e-visa applications and other documents applications.
The new policies will benefit not only those who want to join the tour group to visit Hong Kong and Macau, but include all kinds of document applications, such as Chinese passports, travel document to visit Taiwan, and residence permit for foreigners, limiting obstacles for those applying.
The family visit, study, and work visa application are also included in the beneficial policy. The applicants no longer need to return to the designated place to submit the application.
The Chinese government plans to ease study visas for Chinese citizens to Macau and Hong Kong as well. There was a limit of a maximum of one-year visa for study, but now the rule has changed to correspond to the study period. When the course is more than one year, the student does not need to go back to apply for the study visa next year.
The tours and e-visas for mainlanders to visit Macau were suspended since the start of the COVID outbreak in early 2020, with the absence of the eVisa system meaning mainland visitors have had to return to their place of origin to apply in person for a Macau visa.
China only resumed e-visas in November last year, and Macau only received its first tour group from mainland China this February after China removed mostly all travel restrictions.