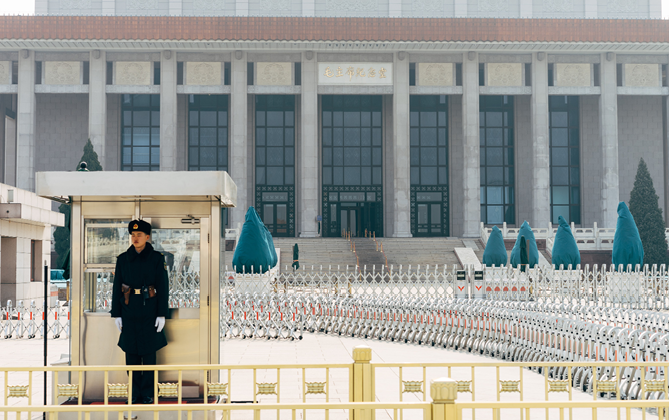 China's crackdown on online cross border gambling is showing no signs of easing, with Beijing's increasing deployment of soft power across Asia reducing safe havens for operators.
Beijing has pledged to intensify its efforts to eliminate online platforms, websites and mobile applications focused on gambling, with a particular mention of live streaming.
It mandated that platforms providing paid promotion services and disseminating relevant information be strictly punished. The government is also encouraging citizens to provide tip offs on online gambling sites.
According to government figures, the crackdown has been highly effective, with 110,000 suspects arrested last year, more than 3,400 online gambling platforms closed down and more than 2,800 illegal payment platforms shuttered.
However, it's overseas where Beijing's campaign is starting to have teeth as regional governments, wary of losing Chinese aid and investment bow to China's demands.
"In short, China's crackdown this time has been rather effective," said one industry insider, who declined to be named due to the sensitivity of the subject.
"Soft power to Asian governments from China is a real concern and significant. It's a complex subject that probably involves many different levels of business and cultural contexts, but the result for our industry has been a significant shift in enforcement of China's policies."
Cambodia, which has been one of the top beneficiaries of Chinese investment, was one of the first to heed China's warnings and announced a total ban on online gambling in 2019,
It had previously tolerated a thriving live dealer industry, centered mainly around the casino hub of Sihanoukville. Despite the ban, business is still booming, but the focus has changed.
"I hear many local operators and casino owners groaning about the result in Cambodia," the source said. "That, along with COVID, has had significant impacts on their businesses."
"Absolutely, fewer companies here are targeting the mainland. I heard something interesting a few months back that said that the local online operators are targeting Korea and Japan markets more as a result."
Vietnam and Thailand are also key target markets, though the main pull has been towards India. Many Philippines Offshore Gambling Operators (POGOs) relocated to Dubai in the United Arab Emirates to focus on the South Asia market due to increasingly onerous costs and business conditions in the Philippines.
The UAE has traditionally been a U.S. ally, but lately China has been making inroads in its efforts to improve ties, this month agreeing to supply a COVID-19 vaccine developed in China as well as Chinese technology for fifth-generation (5G) wireless technology to the Gulf state.
It was an announcement that raised concern in the industry.
"Dubai had been one of the key hotspots for the Chinese operators, but they are on the edge of their seats," said Danny Too, general manager of Cherry Interactive. "Some of them for safety reasons have stopped their operations."
"UAE was an ally of the U.S. but now China is in the picture so it's going to be complicated."
Myanmar was another hub for online gambling companies targeting the China market, with billions of investment being poured into smart cities in its lawless border areas.
Relations between Myanmar and Beijing have been warming and China is one of the few countries around the world to fail to condemn the February coup.
Still, Chinese authorities in the provinces bordering northern Myanmar are seeking to get control of their nationals. According to state media, police in several cities in Southwest China's Yunnan Province issued notices last week requiring Chinese nationals in northern Myanmar to register their identities at designated sites by the end of July.
They also urged those involved in cross border crimes, such as gambling, money laundering and internet fraud, to return home immediately and confess their sins.
To enforce its policies, China is also able to use its Social Credit System to bring pressure to bear on citizens overseas, who in theory should be outside of Beijing's scope of control.
A bad credit score can lead to penalties, such as a flight ban, exclusion from work, or private schools and can be extended to family members residing in China.
Another source based in the Philippines said a common punishment is the cancellation of passports for anyone found to be involved in cross border gambling activity.
Too said that given the increasing pressure, some Chinese operators who have already made money are deciding to call it a day. However, given the size of the market, others continue to look for innovative ways to stay in business.
---
China travellers opting for RVs/glamping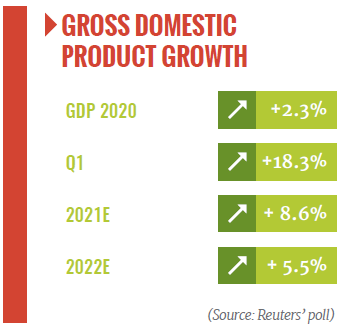 International travel destinations interested in attracting the Mainland Chinese visitor should be aware of new trends and preferences and tailor their offer accordingly, according to the China Outbound Tourism Research Institute (COTRI).
It says there has been a significant increase in luxury camping, or glamping as it's known, and travel in recreational vehicles last year. COTRI says that more than a 1000 new companies related to RV travel were established in 2020, with millions of Chinese exploring the local countryside through their new vehicles, or through self-driving organised tours.
Popular television series featuring key influencers have sprung up around the idea of "Back to nature" and Western luxury brands have quickly noted the potential. Gucci and Loewe have started selling new collections around the theme.
---
China cripples crypto mining capacity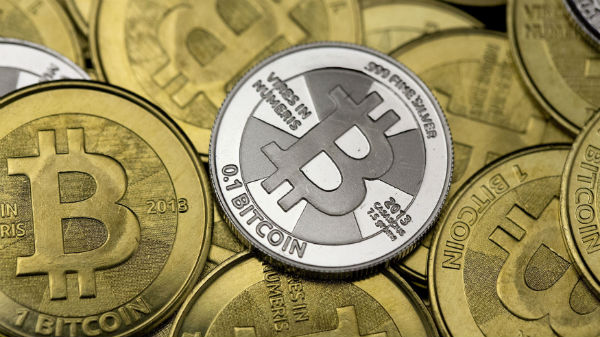 China claims to have shut down more than 90 percent of its Bitcoin mining capacity after Beijing intensified a crackdown on crypto currency mining.
Many mines in Sichuan Province, one of the country's largest crypto mining bases, were shuttered in June. The country is clamping down on Bitcoin to stop financial speculation, but also to control electricity usage. Beijing has also been stepping up its scrutiny of blockchain for its role in cross border online gambling.