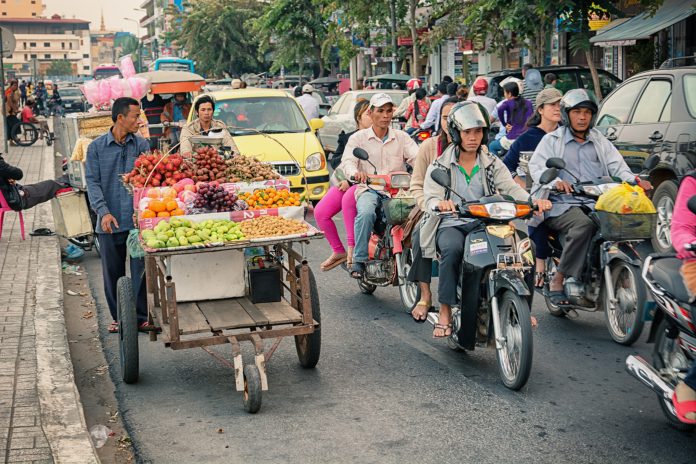 Through government action and a cultural norm of wearing face masks when ill, Cambodia has seen few get sick during the COVID-19 pandemic. According to the World Health Organization, Cambodia has 275 COVID cases and zero COVID-related deaths as of the last week of September.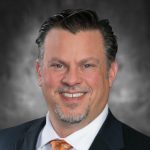 However, the pandemic has had an impact on Cambodia's economy. Cambodia has been one of the fastest growing economies in the world, with annual GDP growth between 6 percent and 7.5 percent since 2009. But the Asian Development Bank estimates GDP will contract 5.5 percent in 2020; reversing gains made in combating poverty.
In 2008, 47.8 percent of the population lived below the poverty line, declining to 12.9 percent by 2018. The Asian Development Bank estimates the contraction will push around 20 percent of the population below the line in 2020.
The decision to close the country's casinos limited COVID's spread but impacted the economy because tourism is one of two important industries driving Cambodia's economy. A reinvigorated Cambodian casino industry could drive a recovery in Cambodia's fight against poverty.
However, casino industry investment has to mature to bring real gains to the Kingdom. The casino industry in Cambodia has been self-regulated consisting of NagaWorld and a couple of other regional resorts, including Donaco's Star Vegas Resort and Club, while the remainder of the country's over 190 casinos are no-frills properties for the hard-core gamer. Many of those properties were created to profit from online, live table gaming, but the Kingdom's decision to ban such operations in January 2020 resulted in many properties closing.
Because the industry doesn't report gross gaming revenue (GGR), the actual GGR is unknown, but based on public reports, property visits and conversations with operators and suppliers it is estimated that NagaWorld generates more than half of Cambodia's GGR.
There are a number of elements that make Cambodia an attractive market for casino operators, including relatively low costs to operate and a young motivated workforce, but, we believe there are four factors that should make operators confident to invest in Cambodia's casino industry:
The NagaWorld success story: the property in Phnom Penh is an entertainment destination with international 5-star quality hotel rooms, numerous F&B options, live entertainment and retail. The company achieved peak market capitalization of over $8 billion in November 2019, before COVID-driven market declines. Since its IPO, the company has paid more than $1.2 billion in dividends.
The Law on Management of Integrated Resorts and Commercial Gambling: establishment of a regulatory oversight function will provide comfort to international operators, lenders and investors to invest in Cambodia. Additionally, the tax rate (7 percent on mass market GGR; 4 percent on junket GGR) is low relative to other Asian markets; thus, providing an investment incentive.
China's Ministry of Culture and Tourism blacklist of overseas tourist destinations: the Ministry statement highlighted those countries on the blacklist are "endangering the personal and property safety of Chinese citizens." From our experience, we find Cambodia to be a relatively safe country to visit, while the larger resorts employ safety measures that we did not experience visiting some of the no-frills gaming centers.
Increasing foreign direct investment ("FDI"): Cambodia was one of four ASEAN nations to achieve record FDI in 2019, leading to increases in the expat community and business-related visits. The casino is a secondary reason to visit Cambodia, while close government relations will also protect Cambodia from China's blacklist.
The size and scale of such investment will be dependent upon total casino licenses issued and the ease with which international travelers can get to the destination. Phnom Penh is the capital and home to the largest airport; thus, investment in this market will be larger than investment in other cities. Nonetheless, international integrated resort developers can generate sufficient ROI to justify investing in Cambodia.
---
* Adam Steinberg is Founder of AM Steinberg Advisors, a consultancy specializing in the hospitality, leisure and travel industries on a global basis. Before forming AM Steinberg Advisors, Steinberg was Advisor to the CEO of NagaWorld Limited, where he led all international development efforts, including assessing market potential, identifying operating partners and sourcing opportunities to develop land-based casinos in the ASEAN region. He also researched and presented findings to the CEO and Board of Directors on incremental distribution channels. Prior to joining NagaWorld, Steinberg was with Spectrum Gaming Group and Spectrum Gaming Capital.