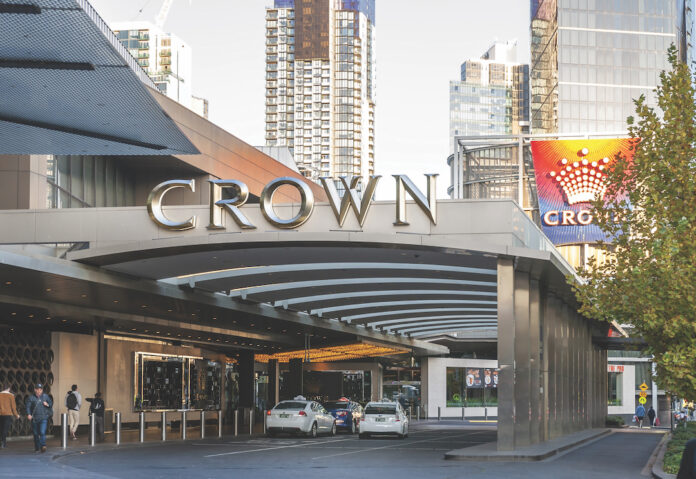 Crown Resorts' strong financial profile has helped it to weather the Covid crisis and still maintain a buffer that will allow it to absorb regulatory fines at its current rating level, Fitch said.
The credit ratings agency was writing a day after the Victorian Gambling and Casino Control Commission imposed an $80 million fine on the operator over the illegal use of China UnionPay cards.
Crown warned that there may be further punitive actions to come from the VCGLR related to other findings from a recent Royal Commission inquiry that could carry penalties of up to $100 million each. It is also subject to another investigation from the Australian Transaction Reports and Analysis Center over money-laundering breaches. 
Fitch said Monday's fine will increase Crown's FFO adjusted net leverage by 0.2X to 0.4X, well below the 3.0 X where the firm would take negative ratings action. The agency is more concerned about the group's long-term capital structure after the takeover by Blackstone, it said.
Shareholders have voted in favor of an A$8.9 billion ($6.3 billion) takeover offer from the U.S. asset manager, although it has still not cleared Australian regulatory hurdles.
"The fine imposed on Crown is unlikely to affect the sale, as it is below the material adverse change clause in the scheme implementation deed," Fitch said. The deed sets a minimum diminution of Crown's consolidated net assets of $750 million for certain items before it comes into effect."
The regulator on Monday said that there had been 2,769 cases of illegal use of China UnionPay cards, with a combined value of $163 million in transactions.
Crown itself derived revenue of about $34 million from the process, in which three of Crown's hotels were involved in issuing a room charge bill to the player, falsely claiming it was for the provision of hotel services.
The player would pay the bill using a credit card and be given a voucher to acknowledge the use of funds. The customer would then be accompanied by a VIP host to exchange the voucher for cash or chips at the casino cage.
The operator had come up with the China UnionPay workaround as China had banned Chinese nationals from transferring more than $50,000 outside of the country.
"The Chinese currency restrictions were well known to Crown Melbourne executives," the report said. "The CUP process was devised to enable the illegal transfer of funds from China."
The regulator also said that the practice was not restricted to China UnionPay and that Visa, Mastercard and American Express cards were also used.
The Royal Commission inquiry into Crown found the company was unsuitable to hold a license for its Melbourne casino and appointed a special manager to oversee operations at the group while it overhauls its business practices.