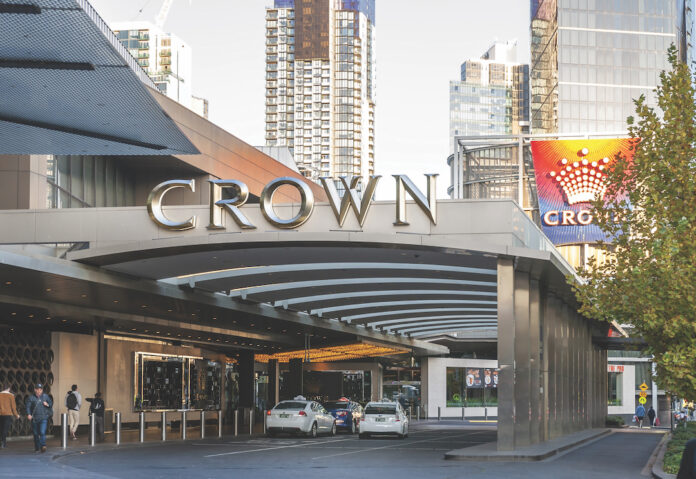 Australia-listed Crown Resorts on Monday has recommended its shareholders to vote in favor of an A$8.9 billion ($6.3 billion) all-cash offer from Blackstone to acquire the casino company.
Crown chairman Ziggy Switkowski said Blackstone's all-cash offer "provides shareholders with certainty of value."
"The Board has fully considered the Blackstone Transaction and unanimously recommends the proposal, subject to customary conditions such as an independent expert concluding the transaction is in the best interests of Crown shareholders and there being no superior proposal," he said in a statement to shareholders.
"When considering any proposal, the Crown Board has consistently stated it is committed to maximizing value for Crown shareholders. The Crown Board and management have made good progress in addressing a number of significant challenges and issues emerging from the COVID-19 pandemic and various regulatory processes.
Nevertheless, uncertainty remains, and having regard to those circumstances and the underlying value of Crown we believe the Blackstone Transaction represents an attractive outcome for shareholders."
Crown's Managing Director and Chief Executive Officer, Steve McCann, said: "The announcement today represents a compelling offer for Crown's shareholders to consider. The price appropriately reflects the value of Crown's world-class assets and a global reputation for premium service and experiences.
The agreement with Blackstone also highlights the strength of the Crown brand and confidence in our future as we emerge from some challenging times, which is welcome news for our people, customers, and stakeholders."
Blackstone last year told AFR Street Talk that it had been eyeing the regulatory developments at Crown very closely. Crown's shares have nearly halved since its high of A$18 in 2014. Since then the company has seen a crackdown of its employees in China in 2016, an aborted takeover by Wynn Resorts in early 2019, the covid-19 pandemic, along with several ongoing inquiries into the company's anti-money laundering practices across NSW, Victoria and WA.
Crown first received an offer from Blackstone on March 22, 2021, at an indicative price of $11.85 per share. This was later revised to $12.35 cash per share in May of the same year, which was rejected by the Crown board.
On January 13, 2022, Crown received a further revised proposal from Blackstone for $13.10 cash per share. Crown said the offer represents a premium of 32 percent to the closing price of Crown shares on November 18, 2021, of $9.90 per share.
The deal may also give Crown's majority shareholder James Packer an exit from the firm – which could earn him as much as $3.2 billion.