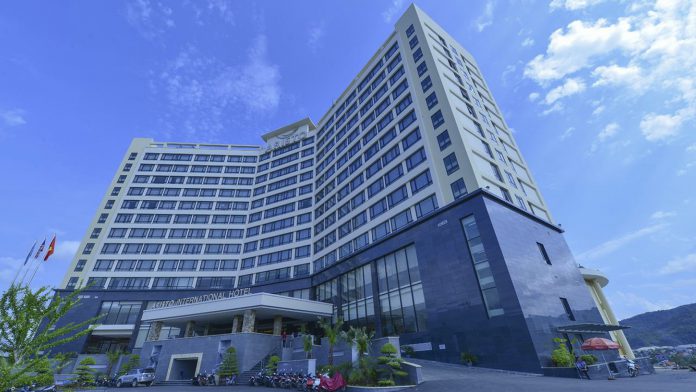 Donaco International said operating conditions remained challenging in the three months to end-March and it's taking out a loan to protect its balance sheet until the business environment improves.
The company's Aristo International resort in northern Vietnam is operating with Covid restrictions in place, while its Star Vegas property in Cambodia has been closed since April 2021.
The Australia-listed company posted an $1.4 million EBITDA loss for the quarter, widening from a loss of $0.29 in the same period a year earlier. Revenue was $0.2 million and it had cash of $3.5 million.
Despite the tough quarter, Donaco said it sees light at the end of the tunnel as vaccination rates improve and travel resumes.
Vietnam reopened to international travel from mid-March and longer term Donaco said that a new airport that is being built in Lao Cai province will help it to attract new customers. The airport at Sapa will be able to handle 1.5 million passengers a year.
The Aristo resort had been heavily dependent on Chinese border traffic.
The reopening of Star Vegas will depend on the easing of border controls with Thailand. From May 1st the Thai government will allow requirement-free entry, which will make it more accessible for travelers.
"The March Quarter has been another challenging period for Donaco," said non-executive Chairman Paul Porntat. "We are ready to resume our Star Vegas casino as conditions improve and once we receive the go ahead from government authorities. As we wait for this to happen we are exploring additional options to protect the balance sheet and guarantee that the business remains in a sustainable position until broader conditions improve."
"We are almost at the end of this bumpy journey," he added.
The company reiterated that it has repaid in full a loan facility with lender Mega Bank International and that its cash burn in the quarter was within its targets."
Donaco said it was borrowing $5 million from CEO and executive director Lee Bug Huy, who has made an investment decision to offer financial assistance to the company while casino operations remain limited.
The company was expecting DNA Star Vegas to reopen by now, but no indication has been formally received from Cambodian Government authorities as to when this will occur.