Earlier this month, the NSW Independent Liquor & Gaming Authority approved a two-month extension of the public inquiry looking into The Star Entertainment Group.
Headed by counsel Adam Bell SC, the probe will now last until August 31, 2022 – allowing more time for investigators to examine additional witnesses and consider wider issues relating to The Star's conduct and its suitability to hold a license in Sydney.
Today's infographic presents a quick-view summary of all the accusations leveled against The Star so far, those of which appear to have fallen into two main camps.
The first is centered around Star's practice of masking gambling funds as hotel expenses through the China UnionPay system. This allowed their Chinese VIP patrons to withdraw vast sums of money for gambling whilst being able to avoid scrutiny from their governments back home.
Crown Resorts faced a similar money laundering scandal last year, with A$160 million in credit card transactions identified between 2012 and 2016 as falling under this scheme. The inquiry has heard that Star clients put as much as A$900 million on China UnionPay cards.
Arguably more serious have been allegations that certain Star employees may have provided false documents to banks, misled regulators, or lied to the public on certain occasions – including its continued cooperation with junket operator Suncity, and cage operations taking place within the VIP room.
"While Crown's misdeeds were more about corporate arrogance, hubris, and disregard for diligence and safety, Star's problems appear to be about providing false documentation and false information to the public and its shareholders. Some of which occurred after the Crown saga – which is the astounding part," said Ben Lee, managing partner of IGamiX Management and Consulting.
"It's impossible to comprehend that executives in not only a publicly listed company but a highly regulated one may have issued false documents without considering the potential repercussions," he added.
Like Crown, many of the compliance shortfalls appear to be a result of poor corporate governance and culture – in which business interests have been placed ahead of compliance. At least two reports' findings that signaled potential risks were allegedly dismissed, ignored, or not acted upon by management.
This has led many observers to draw parallels between Star's current inquiry and those that Crown has faced in NSW, VIC and WA.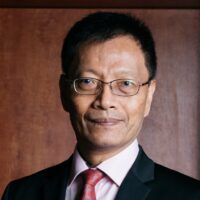 General consensus points to The Star being found unsuitable to hold a casino license in NSW. It will be forced to undergo a complete shake-up of its board and management team, though the casino will be allowed to continue trading.
Matt Bekier, Star's former chief executive officer, has already tendered his resignation at the end of March, following allegations of misconduct. In his place Star's chairman John O'Neil has been appointed as interim CEO.
David Green, CEO of Newpage Consulting questioned the decision for Star to appoint O'Neil as interim CEO.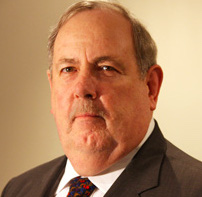 "While I am not surprised that the Chairman has taken over as interim CEO (following Helen Coonan's example at Crown), I do question the wisdom of him doing so. He has been on the Board for at least 10 years and has been Chair since at least 2012. He would seem to be part of the problem, rather than part of the solution to issues raised before the Bell Inquiry."
"It would be in the interests of the company for there to be other Board departures, including his own, before the Bell Inquiry reports its findings to the regulator," opined Green.
Lee says he doesn't expect Star's individual executives to face punishment, given what had taken place with Crown.
"If you were to look at Crown's transgression, despite being fined, despite being found unsuitable by the NSW, Victorian, WA regulator and investigated by AUSTRAC – the regulators have declined [pursuing individual executives]."
"It has been demonstrated that gaming executives have gotten away with not only not being penalized, but they've received huge golden handshakes upon their departure."
Another likely fallout from the inquiry for Star will be in the proposal for Star Sydney to receive an extra 1,000 electronic gaming machine licenses which were first proposed in August 2021.
It is unclear where the proposal went prior to the Bell inquiry, but Green doubts it will have any prospect of success after the current inquiry.
Should Star be found unsuitable to hold a license in NSW, Green expects anti-gambling advocates will have even more fuel to put their concerns on the agenda in the forthcoming NSW state election, which is due to be held in March 2023.
Star's operations in Queensland may also face scrutiny, though time will tell, said Green.
"The prospect of an inquiry in that state is a good reason why Board renewal should be well underway before Bell reports in Sydney."
Our infographic also lists the Star current and former employees that have taken to the witness stand to date.