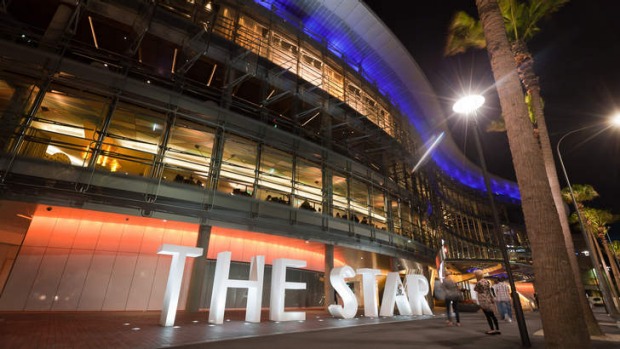 Star Entertainment allowed Suncity to continue operating a junket operation from its Sydney casino, even after its CEO Matt Bekier had told the market in 2019 that it was ending the relationship.
Angus Buchanan, the group's manager of due diligence and intelligence, told an inquiry in New South Wales that in fact Suncity had just moved to a different room, without the junket operator's branding after media reports had emerged of its links to organized crime.
The executive told the probe, which is looking into Star's suitability to hold its Sydney license, that essentially the only thing that had changed was that there was no Suncity signage, according to local media reports.
The junket was able to use branded items, such as ashtrays, and its logo was shown on television screens in the VIP room.
The inquiry this week was also shown pictures from CCTV footage taken in 2018 of a man picking up a black bag and dropping into an enclosed room in Salon 95, which was Suncity's VIP room in the casino before it moved. The man unloaded cash, which was put through a money counting machine and then placed in a draw under a counter.
Other pieces of video footage showed similar images of large bundles of cash being unpacked from various pieces of luggage and of cash in paper bags being exchanged for chips.
This ran contrary to specific instructions that Suncity was not allowed to process cash payments.
The inquiry also heard how Star's management had been aware of the operations at Suncity's VIP room, which carried a high risk of money laundering, but had renewed its relationship with the junket regardless in June 2018.
According to local media, in April 2018 Star senior investigator Andrew McGregor wrote an internal report saying activities with "Suncity have been very strange" and where we have "an entity between our four walls, which is totally non-compliant to reasonable requests for basic information."
"I'm going to call it out early. Suncity is operating a business model under our noses, which is problematic for Star Entertainment Group with regards to AML CTF laws."
The probe into Star follows three similar investigations into rival Crown Resorts. Two of the Crown inquiries found the operator to be unsuitable, while a third is yet to issue its verdict.
After more than a year of bruising testimony, Crown management was hauled over the coals for widespread lapses in corporate governance and money laundering in its casinos.
So far, the allegations that have emerged from the inquiry into Star have been equally as explosive. They have included claims that Star tried to mislead National Australia Bank over how some $900 million put on China Union Pay cards had been spent.