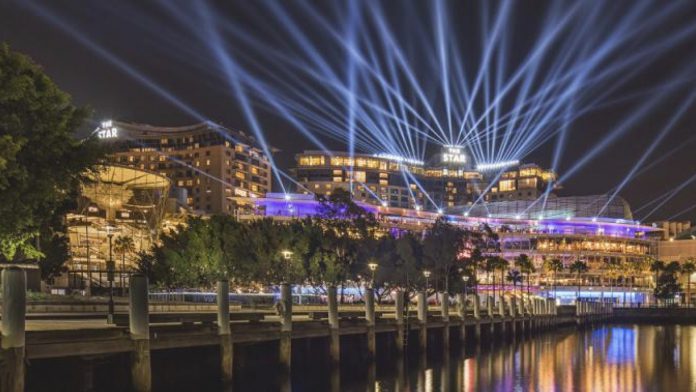 Star Entertainment CEO Matt Bekier was said to have been in "a sulk" during a meeting with consultants KPMG that accused the company of failing to tackle money laundering.
Bekier earlier told an internal audit committee meeting that the KPMG report was wrong, but failed to question the authors who were sitting outside the room, according to local media reports on an inquiry into the group's business.
Star former Chief Risk Operator Paul McWilliams testified that Bekier was rude in his body language during the KPMG meeting and signalled that he didn't think the consultants knew what they were talking about.
KPMG had concluded that The Star did not have "mature" anti-money laundering checks commensurate with the risky nature of the business. It didn't have methods to detect terrorism financing and its monitoring system was insufficient, failing to flag customers who had brought up to $200,000 into the casino.
Star executives allegedly asked KPMG to review its findings, which were independent, in light of Bekier's objections.
Adam Bell SC began conducting public hearings into The Star Casino from Thursday 17 March, as some topics need witnesses to give public evidence, according to a press release from the New South Wales government. 
NSW Independent Liquor & Gaming Authority Chair, Philip Crawford, said Bell was appointed to conduct the review with the powers, authorities, protections and immunities of a Royal Commission.
"Mr Bell's review will consider how effectively The Star is complying with its statutory obligations and whether it remains suitable to hold a casino licence," Crawford said.
"This includes examining to what extent the casino is free from the infiltration of criminal interests such as money laundering and how well it is administering its obligations to minimize gaming harms.
The first few sessions focused on allegations that Star's senior management had sought to mislead National Australia Bank over inquiries into whether high rollers had been using their China Union pay cards for gambling purposes. The probe hear that some $900 million had been put onto cards.
The bank was told that the cards were used for hotel expenses. Though officials at the bank also failed to ask explicitly whether they had been used for gambling.
The revelations from the probe that executives at The Star Sydney were aware of practices that disguised gambling expenses, and even facilitated its continuance prompted commentary that "heads to roll" on a board level in a similar fashion to Crown Resorts in recent years. 
Speaking to WA Today, Center for Public Integrity director Geoffrey Watson, SC said that The Star had acted "very deliberately" and repeatedly to facilitate the transactions, calling the company's suitability to hold a license into doubt.
"Casinos… have got to run at the highest level of probity. There are sure signs now that the company was not doing that," said Watson, a former counsel assisting the Independent Commission Against Corruption.