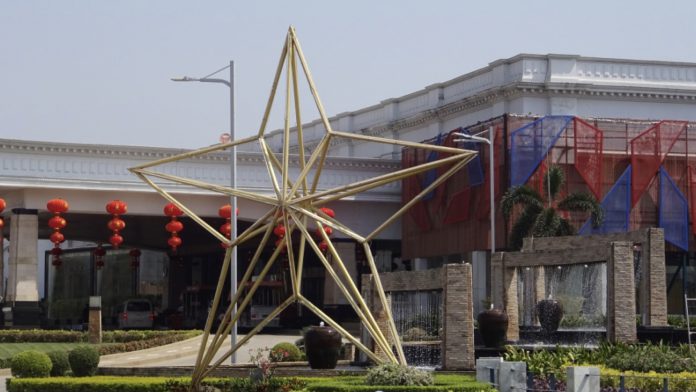 Australia-listed Donaco International has said its Star Vegas property in Cambodia has been given the green light to reopen from June 18th.
The company said the Cambodian government has lifted the temporary closure order on all casinos in the border province of Banteay Meanchey. Star Vegas has been effectively closed since September 2020, operating on a limited basis for domestic customers.
Cambodians are not permitted to gamble in the country's casinos, but in certain areas, the country has a large expatriate community.
The operations at Star Vegas will begin on a limited scale and will ramp up over coming months.
The border with Thailand has also now reopened and this is where the property gets the majority of its workforce.
The company also announced that its Aristo International Hotel in northern Vietnam has been acknowledged as the only five-star property in that province. The designation, coupled with the construction of a new international airport in Lai Cai, should benefit the Aristo in the longer term, it said.
"We are delighted to put a prolonged period of COVID disruptions behind us with the reopening of Star Vegas and a return to full- scale operations on the horizon," said non-executive chairman Porntat Amatavivadhana. "In tandem with the favourable macroeconomic conditions, we will maintain our focus on prudent control of corporate and operation costs. Of course, it will take some time before operations return to how they were before, but these external factors are extremely encouraging for our business."
Donaco's stock closed 3.3 percent higher in Australian trading on Friday.
Despite the reopening permissions, the government recently said that the casinos are struggling to find the staff and the funding for the maintenance that is required on the buildings after the lengthy shutdowns.
Ros Phirun, deputy director-general at the Finance Ministry's Financial Industry Department told the Khmer Times that some casino operators in border areas, including Poipet, have not applied to renew their licenses.
Casinos in Bavet City near the border with Vietnam are reportedly seeking to recruit staff to reopen. However, the manager of the Titan King Casino Hotel & Resort told the newspaper that Covid had resulted in job losses and it would be difficult to hire them back again.