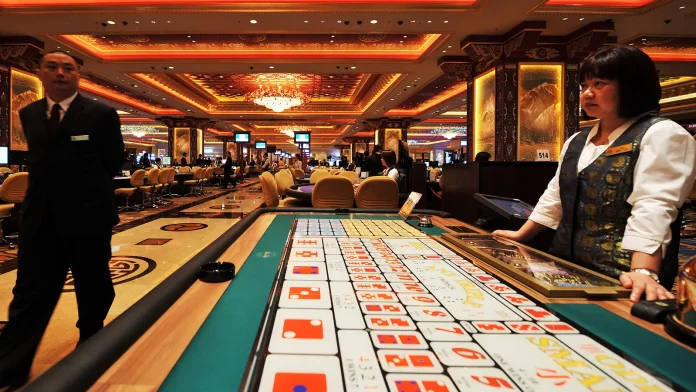 Macau's efforts to diversify its economy and tourism base are being hampered by employment issues, which may get worse as operators come under pressure to absorb workers shed from satellite casinos and junkets.
The ability to import labor into Macau was an issue even before the pandemic, with the number of non-resident worker permits in decline as the government sought to prioritize jobs for locals. However, that trend has accelerated with the non-resident workforce at Macau's six operators falling by a third post-Covid, according to figures provided by the Labour Affairs Bureau.
A total of 11,434 non-resident employees previously employed by the six operators as of the end of 2019 have left their jobs. There were 23,676 non-resident workers – also known as blue cardholders – employed in the industry as of 31 December 2021, down from 35,110 in 2019, prior to the COVID-19 pandemic.
The government has warned on a number of occasions that it would further restrict the issuance of non-resident permits if local unemployment continues to rise. For 2021, the unemployment rate hit 2.9 percent, the highest level since 2009, and those figures do not yet take into account the full extent of job losses at satellite casinos and junket operators.
According to local sources, the operators have now been told that they need to further reduce their blue-card workforce by 10 percent to absorb some of the local employees who are now out of work.
A new survey from the Integrated Service Centre of the Macau Gaming Industry Employees Home has found that just over 85 percent of former junket employees are still unemployed after mass layoffs following the collapse of Suncity and the resulting shrinkage in the industry.
About half of the workers had been at Suncity, which shut its doors in December after the arrest of CEO Alvin Chao. A further 18 percent were with Tak Chun, whose head Levo Chan was also arrested.
Amendments to Macau's gaming law currently being reviewed by the Legislative Assembly, coupled with the uncertain outlook for the VIP sector, have also already triggered the announcement that eight of the city's satellite casinos, including the Grand Emperor and four casinos owned by Golden Dragon Group, will close. 
The Labour Department (DSAL) has said that it expects the concession holder linked to the satellite venture to take responsibility for safeguarding the rights of workers.
There are currently 18 satellite casinos out of a total of 40 in operation in Macau. Most are linked to SJM Holdings, with some linked to Melco Resorts & Entertainment and Galaxy Entertainment.
The need to absorb more local labor comes as revenues continue to be stretched by the pandemic restrictions, with near-term prospects extremely uncertain as China and Macau pursue their zero-Covid strategy.
April revenue is expected to be down 88 percent from 2019 levels, after coming off the lowest level in March since the border with China was reopened in September 2020.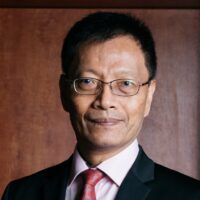 "The continuing accretion of local labor in a pandemic-challenged environment will only add to the financial stresses for the operators," said Ben Lee, managing partner of IGamiX Management & Consulting. "Long term, the operators will put back on some of the 'rigid' costs they worked extremely hard to pare down recently via costly redundancy packages."
Macau's efforts to maintain employment opportunities for locals through rigid immigration policies are also longer-term likely to harm its stated goals of diversifying its tourism base and its economy.
One source said that once Covid has passed, Macau risks finding itself without the expertise to target different tourism source markets, further increasing its focus on China.
The International Monetary Fund in a recent report also highlighted concerns that Macau's labor issues risk efforts to diversify its economy. 
It said the current labor pool is mismatched with the talents required to meet the government's diversification targets.
The Macau government has identified four key sectors it wants to develop to reduce its over-reliance on the gaming industry, which accounts for 22 percent of employment and 50 percent of gross domestic product.
These are scientific and technological research; traditional Chinese medicine; tourism; convention and exhibition services and modern financial services.
The IMF said the Covid crisis has highlighted the urgent need for diversification. However, its analysis has found that there is an insufficient supply of required skills and high mobility costs.
The IMF warns that addressing this skills gap will be costly and won't happen in the short term. It said in general it takes two years of additional training for middle-skilled workers to move to professionals and about three years for low-skilled workers.
The government will need to increase spending on education, as well as achieve a greater synergy between higher education and future skill needs.
The fund recommended the recruitment of high-skilled non-resident workers to help the spillover of knowledge and build a greater pool of qualified workers.
This is the reverse of the current policy, which has seen a reduction in foreign workers to make way for local employment.
In January this year, the IMF warned Macau's gross domestic product (GDP) is unlikely to surpass pre-pandemic levels until 2025.