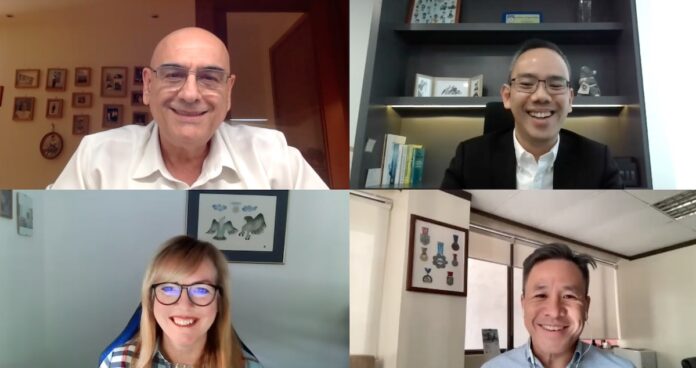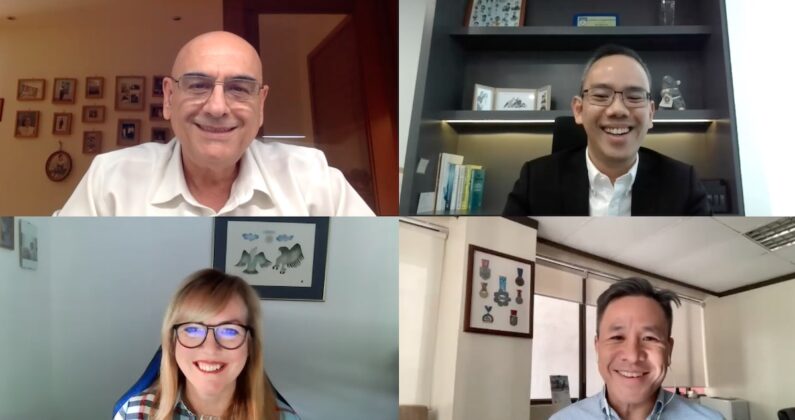 The Philippines' nascent domestic online gaming market has made a good start, but the market is challenging with high cost structures and other regulatory hurdles that may crimp industry potential if they go unaddressed.
Speaking on Asia Gaming Brief's Pop-Up Forum on Monday, three of the first movers in the industry provided an update on how the market is evolving and some of the issues that have emerged to date.
The Philippines Amusement and Gaming Corp. (PAGCOR) first said it would issue licenses to offer domestic online gambling in late 2020, as the industry grappled with the Covid-mandated lockdowns that hit revenues of both the government and the private sector. At the same time, there was a major spike in offshore online operators targeting the Philippines, with illegal gambling running rampant.
The solution was for the country's casinos and e-gaming cafes to be allowed an extension to offer their games online under licenses that have become known as PIGOs- Philippines Internal Gaming Operators.
Calvin Lim, CEO of DFNN, whose IEST unit was one of the first to be awarded a license, said the plan had been a life saver for the industry, providing business continuity during the pandemic. From a slow start revenues are on an upward trajectory and the market has huge potential, he said.
However, fully tapping into that potential may need further tweaks to the regulatory and tax structure to allow the country's legal operators to compete with the still large illegal market.
"We think there is a very, very large market that we are not servicing on a regulated basis," said Brian Ng, president of PhilWeb. "The biggest competition is not amongst ourselves. It is the illegal market. People that don't have to work within this framework and to pay a large amount of their taxes to PAGCOR have more flexibility."
Joe Pisano, CEO of Jade Entertainment, explained that there is a multi-tiered structure of taxes that need to be paid to the regulator. For sports betting, it's 25 percent of gross bets, while the integrated resorts also need to pay more for online bets than they do on their land-based offering, with tax as high as 47.5 percent for casino games, up to a certain level of GGR and 47.5 percent for virtual sports and RNG games. 
The provider will also need to share a cut of GGR with the physical venue, as well as pay software and platform fees, as well as pay any other local government or other corporate costs.
Bingo is also a very popular game in e-cafes in the Philippines, although as yet there isn't a live e-Bingo offering and with the tax rate at 50 percent, it may not be commercially viable.
Philweb's Ng said PIGOs tends to be a single-digit margin business. "It's a big market but to temper everyone's expectations, it's not very easy to succeed," he said and it may not make sense for anyone coming into the market from scratch.
All of the panelists said this is an issue that needs to be considered, as it makes them far less competitive with the illegal market. Higher taxes also don't necessarily translate into more money for the government, Pisano argues.
"We've shown in the past, and even here in the Philippines, and this many years ago with horse racing, that by reducing the amount of tax, we were able to combat the illegal bookies and our revenue went up and we were able to pay more tax," he said. "By the end of the year, we actually doubled the amount of money we paid to the government by reducing the tax rate."
There are currently about 21 licenses that have been issued under the PIGO program, but very few are actually up and running in the market and given some of these high costs, the panelists said they do expect to see mergers and acquisitions in the industry.
"Will it come to a saturation point…yes eventually it will," Lim said. "What happens in many industries is that nature will take its course. You will see mergers and acquisitions. You will see people trying to raise money and regulation will definitely tighten."
Pisano said he had already been approached by some of the smaller licensees, with single-product offerings, looking to piggyback on the Jade offering.
Other issues faced by the PIGOs are challenges with online payments, with gaming services providers finding difficulties in establishing relations with the country's commercial banks, not to mention the multi-tiered and overlapping regulations between PAGCOR, the central bank and various other government agencies tasked with overseeing aspects of the industry.
"There is a very fine balance between necessary regulation and over regulation which defeats the object," Lim said. As the private sector we would like the regulator to communicate more. We are not competing against each other. Once we come together there could be more streamlined and targeted initiatives that would be for the benefit of the industry as a whole.`'
The Philippines will hold presidential elections in May and there will also be a change in leadership at PAGCOR. The election of President Rodrigo Duterte in 2016 brought in turbulent times for the country's gaming industry as a whole, with a series of well publicized changes of heart, most of them prompted by the government's need for revenue to fight the pandemic.
The panelists said they did not see the PIGO platforms as being negatively affected by a change in leadership, given the incoming administration will be facing the same revenue challenges.
"The government is coming out of covid, it really has borrowed a lot of money to keep things afloat and these are problems for the next admin," Ng said. "So I think as far as regulation, we don't see a tightening in the next admin. We see potential for expanding this, as well as going after leakages…tax leakage, illegal money flows etc."
Pisano agreed, saying he also sees potential for further expansion and not regression following the elections.