South Korea's foreigner-only casinos suffered another year of pain in 2021 with no meaningful reprieve in sight, triggering authorities on the island of Jeju to search for a lifeline for the industry.
Paradise Co. reported a 26.5 percent drop in 2021 revenue, while rival Grand Korea Leisure said its sales last year were down by more than half.
Both operators said sales for December had seen some improvement. A travel bubble with Singapore came into operation in November, which allowed the quarantine-free return of vaccinated travellers.
However, since then South Korea has again imposed strict social-distancing restrictions to stop the spread of Omicron, including a mandate that all bars and restaurants close by 9 pm.
For 2021, Paradise said sales were KRW249.7 billion ($208.6 million) down from KRW335.9 billion the year earlier, which was less than half of its pre-pandemic levels. In December however, there had been a significant increase with GGR increasing more than three times over the prior month to KRW29.9 billion.
Paradise runs the Paradise City IR in a joint venture with Sega Sammy, as well as the Jeju Grand, Paradise Walkerhill and Paradise Busan casinos.
Grand Korea Leisure, which operates three casinos under the Seven Luck brand, said total annual sales were KRW89.58 billion ($74.7 million), with table sales of KRW74.3 billion, a decline of 54.1 percent.
For December, casino sales gained 147.7 percent from the prior month to KRW10.13 billion, with table revenue soaring 259 percent.
Jeju Island enjoyed a mini-tourism boom in 2021, welcoming more than 12 million tourists. However, the eight casinos saw little benefit as 99 percent of the visitors were Koreans who are not allowed to gamble.
In 2020, gross gambling revenue plunged more than 60 percent to KRW69 billion and while figures for 2021 are not yet available, they are not expected to have shown much improvement. Five of the eight casinos remain closed.
As a result, the government has been considering measures to help the sector. However, the one proposal that would have significantly improved the outlook – allowing Koreans who aren't resident on the island to gamble – has been taken off the table.
Felix Lee, senior associate of IGamiX Management & Consulting, said the authorities would not allow Koreans to gamble due to strong national anti-gambling sentiment and opposition from the Gangwon region, home to Kangwon Land.
Kangwon Land's High 1 is the only property in South Korea where locals can gamble, having been granted special dispensation under a plan to revive the local economy after its coal mining industry was closed down.
The company generates more revenue than all of the other foreigner-only casino operators together and wants to guard its privilege for fear of losing income.
Local media in South Korea has said authorities are considering allowing "non-face-to-face" gambling. Although the proposals have not yet been clarified, Lee said his understanding is that this refers more to proxy betting than allowing the casinos to accept online bets along similar lines to the Philippines.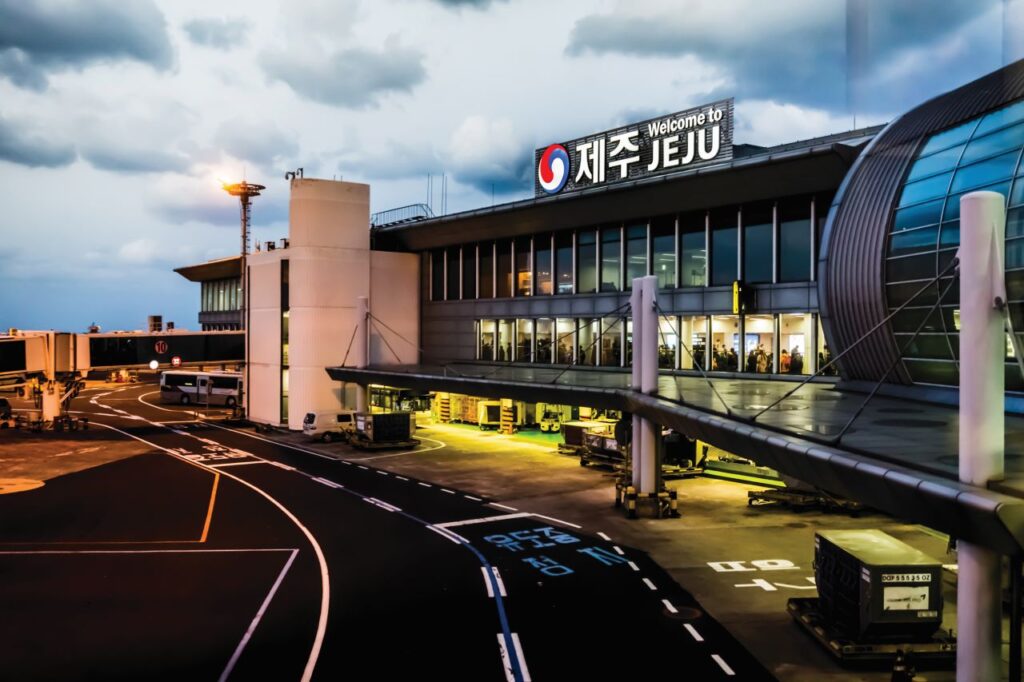 Either way, given the main source of clientele for Jeju's casinos was Mainland China prior to the pandemic, the scheme may be a non-starter.
"It will be ineffective, in conflict with the Chinese government's policy of strongly prohibiting domestic citizens from gambling abroad."
On Jeju, only Landing International's Jeju Shinhwa World, Lotte Group's Dream Tower and Paradise Co.'s casinos are open.
Jeju Shinhwa has benefited from its significant non-gaming attractions, which have helped to offset a steep decline in its casino revenue.
---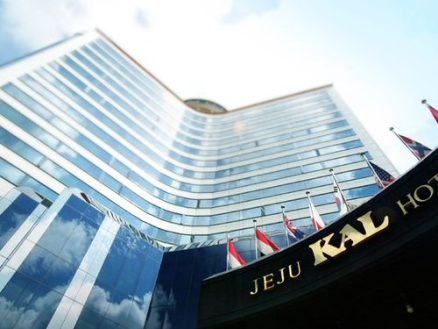 Megaluck casino faces closure after hotel sale
Jeju's Megaluck casino may face closure due to the planned sale of the hotel in which it is located, according to local media reports. The casino is owned by Hong Kong-listed New Silkroad Culturaltainment.
The casino is located in the Jeju KAL Hotel. New Silkroad said it posted zero revenue from its Jeju casino in the first half of last year, the most recent available figures. The company also said that its project to build an IR on Jeju – known as Glorious Hill – remains stalled due to financing difficulties and Covid.
---
Midan City promoter in "restricted default"
Guangzhou R&F Properties and its unit R&F Properties (HK) have had their issuer default rating cut to "restricted default" by Fitch Ratings following a debt exchange offer. The group is behind the Midan City Project in Incheon, South Korea.
Fitch said it considered the recent debt exchange as a necessary transaction to avoid default, given the companies' limited liquidity. However, the terms of the transaction have materially reduced those of the existing notes, with the price payable per $1,000 note reduced to $850 for immediate purchase.
Otherwise, the repayment period was extended by six months, with 50 percent payable on January 13 and the remainder on 13 July. Fitch warned in December that the transaction falls within its definition of a distressed debt exchange. The company has been caught up in China's crackdown on the real estate sector and the subsequent liquidity crunch.
Guangzhou R&F became the sole investor in the Midan City Project in Incheon after Caesars Entertainment, its operating partner, pulled out earlier this year. Caesars said it had sold its stake for the price of some barbecued pork. The project is currently stalled.