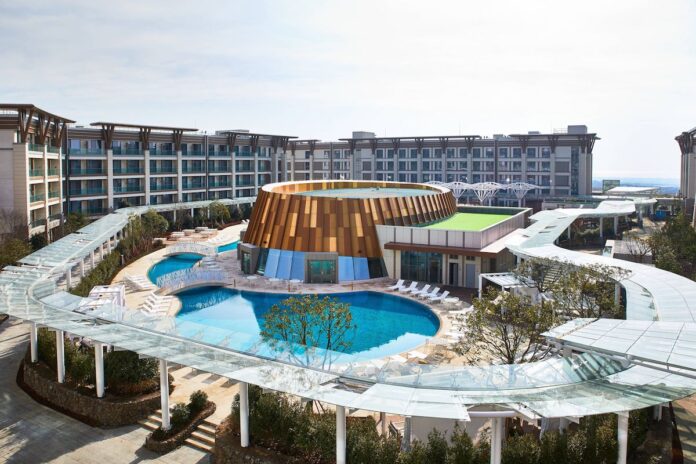 The operator of the Jeju Shinhwa World casino said it's no longer offering voluntary retirement, or asking staff to take unpaid leave and has instead agreed to work to stabilize relations between staff and management.
According to media reports, the local unit of Landing International said it stopped accepting leave and retirement requests on Nov. 22. The company had twice called for volunteers and received about 100 applications out of its 400 employees.
"Although the financial burden has been somewhat reduced through voluntary retirement, the operating company's financial difficulties are not in a situation that can be immediately escaped," the reports cited a company statement as saying. "We are also aware that if self-help efforts through manpower reduction are prolonged, concerns of local communities about employee fatigue and corporate stability may increase."
The company came under fire from unions in October for pushing its staff to accept retirement packages and unpaid leave.
The eight casinos on South Korea's Jeju Island have been hard hit by the crisis due to the closure of international borders. Locals are not permitted to gamble and the casinos on the island do not have the same level of support from expatriates and Koreans with foreign passports as the properties in larger cities such as Seoul and Busan.
Felix Lee, the Korea-based senior associate at IGamiX Management & Consulting, recently told AGB that a comprehensive plan for casinos on Jeju Island, which is being reviewed by the government, reportedly includes a proposal that would allow Korean tourists from elsewhere on the peninsula into the casinos. However, it would not permit island locals to gamble.
Jeju Shinhwa said it hopes the situation will begin to improve with the recent establishment of a travel corridor, which will permit arrivals from Singapore.