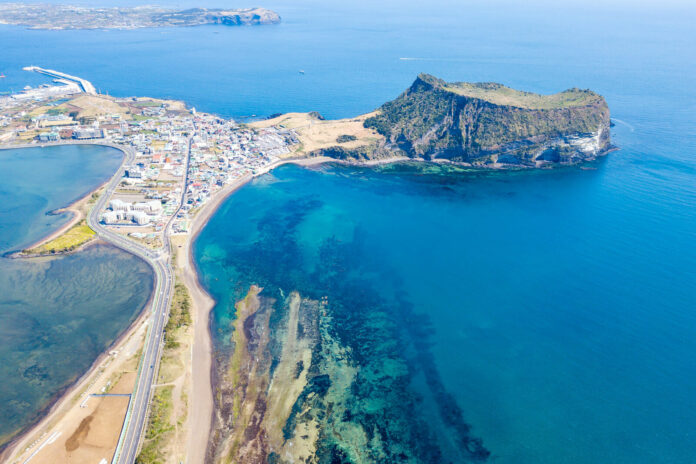 South Korea's foreigner-only casino industry has been hit hard by the Covid crisis and authorities are struggling to find solutions to help, including a potential limited opening to locals playing on Jeju island.
Felix Lee, the Korea-based senior associate at IGamiX Management & Consulting, said a comprehensive plan for casinos on Jeju Island, which is being reviewed by the government, reportedly includes a proposal that would allow Korean tourists from elsewhere on the peninsula into the casinos. However, it would not permit island locals to gamble.
South Korea's casinos have seen their revenue plunge due to the Covid border closures. Only one casino in the country – Kangwon Land – is permitted to allow locals to gamble under a special dispensation designed to help revive the regional economy after the closure of local coal mines.
The eight properties on Jeju island have been particularly badly affected as they do not have the same access to the expatriate business community in South Korea's larger cities. Sales of casinos on the island dropped more than 60 percent in 2020 to 69 billion won.
Jeju is a popular honeymoon destination for South Koreans, though the growth in its casino industry has been driven by a visa-free entry policy for tourists from Mainland China.
At The Jeju International Casino Policy Forum earlier this month, Professor Seo Won-seok of Kyunghee University said that in the 2nd Jeju Casino Business Plan there are plans to review business diversification.
He said there needs to be a review of restrictions on foreigner-only casinos, as well as potentially establishing casino clusters to strengthen the competitiveness of the industry.
The forum also heard calls to allow the casinos to take online bets from VIP clients to ease the cash crunch and to help to preserve jobs in the industry.
Lee said he did not see the introduction of online gaming as a likelihood in the short term.
"It is the idea of a desperate measure from the casino industry in Jeju Island, which is in the worst situation. However, I think it is impossible for the time being due to high opposition," he said.
Lee said the South Korean government has faced calls for some time, both from local and foreign operators, to open the market to local gambling.
While he says it's unlikely to happen in the short term, he believes that there will be a limited opening at some point in the future.
Japan will allow locals to gamble, with restrictions, once its first IRs open their doors, while Singapore, the Philippines and the Russian Primorye gambling zone have all seen solid support from the domestic market while borders have been closed.
Casinos in South Korea are open, with an upper limit on numbers and social distancing measures in place.
Lee said that the first group of tourists also arrived two days ago at the Incheon International Airport from Singapore under a travel bubble arrangement agreed between the two countries. More Singaporean visitors are also scheduled to fly to Jeju on Nov. 25th, so the situation is gradually improving, he said.
That said, the near-term outlook is not optimistic. "This is especially true unless Chinese customers, who account for a large portion of the Korean casino industry, recover their visits to Korea as before."
Analysts at J.P. Morgan said the Korean casino industry has been "treading water" and recovery will only be seen once bilateral travel policies start to ease with key source markets such as China and Japan.
It doesn't expect this kind of normality until the end of 2023.