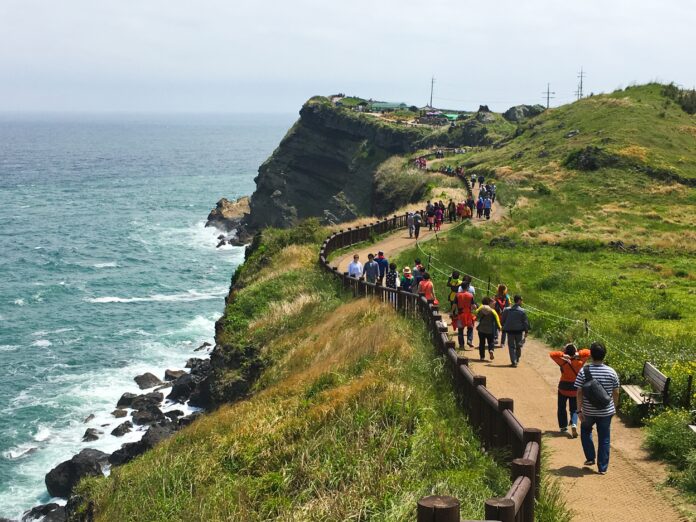 Jeju's ailing foreigner-only casinos should be able to introduce online gambling and use technologies such as crypto currencies, according to a speaker at the Jeju International Casino Policy Forum.
Bong Mi-hee, professor of hotel management at Inha Technical College, gave a presentation at the event, which was held in the Jeju Grand Hyatt last week, suggesting the introduction of online casinos, local media reported.
He also suggested the increasing use of blockchain worldwide would help to increase transparency in online operations and enable the flow of funds to be tracked.
South Korea's foreigner-only casinos have been hit hard due to the Covid-mandated border closures. Sales of the eight casinos on the island dropped more than 60 percent in 2020 to 69 billion won.
Speakers at the event also said the Jeju casino sector needed to be reorganized, as there are too many, small properties.
Professor Seo Won-seok of Kyunghee University said in the 2nd Jeju Casino Business Plan there are plans to review business diversification. He said there needs to be a review of restrictions on foreigner-only casinos, as well as potentially establishing casino clusters to strengthen the competitiveness of the industry.
It's the second time in two months that the possibility of introducing some kind of online gambling in South Korea has hit the headlines.
In October, local media reported that the government is considering the potential introduction of some form of remote gaming that would target foreign VIP clients to help the ailing foreigner-only casinos and to protect jobs.
New Daily specified VIP customers would be able to play games remotely through an agent at the casino – a practice known as proxy betting.
Lee Sang-heon, a member of the National Assembly Culture, Sports and Tourism Committee, and the Democratic Party of Korea, proposed a "Partial Amendment to the Tourism Promotion Act" earlier this year to allow "non-face-to-face" casino services, the report said.
The proposal comes amidst concern about slumping revenue at the 17 foreigner-only properties and the resulting loss of employment.