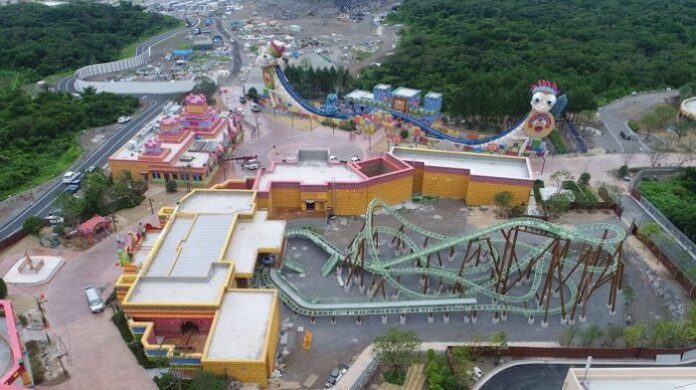 The Jeju Tourism Service Union, LEK Branch of the Federation of Korean Trade Unions on Tuesday reportedly held a press conference in front of the Jeju Provincial Office urging the Shinhwa World Casino to stop the mass layoff of its casino workers.
The union alleges that the casino's management has been pushing its workers for voluntary retirement, with 100 workers taking up the company's offer.
The LEK union said, "All workers accepted paid and unpaid leave and worked without receiving normal wages for over a year. We waited together with a heart to overcome. However, (management) is driving the workers who have endured hard work to the streets. People with management rights should be held responsible for management failures, so why are they trying to take away workers' rice bowls?"
"The company must take all measures to normalize its management before carrying out human resource restructuring. First, we need to have a sincere dialogue with the union to overcome the crisis. "You must not swing a knife at the workers who until yesterday were called one family," he added.
The union says that the management should take responsibility for its failures and suggest measures such as wage cuts, and the withdrawal of its unilateral restructuring plan.
They have also demanded intervention from Jeju and the Jeju Provincial Council.
According to local media reports, the company has denied that restructuring had been discussed.
"The fact that the situation in the Jeju casino industry is not good is a fact that all employees know. As a result, only voluntary retirees are being accepted," said a management executive.