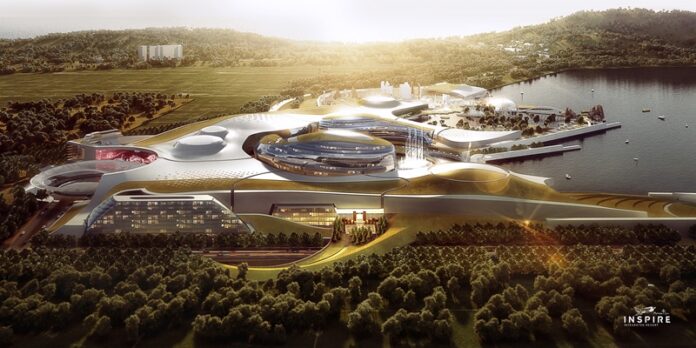 Mohegan has pledged to invest up to KRW185 billion ($141.51 million) in further funding for its Inspire integrated resort in Incheon, South Korea 'as needed to complete the Project' and 'to pay for certain development costs or pre-opening expenses if those costs exceed budgeted amounts'.
The total new funding is divided into KRW155 billion ($118.56 million) in 'certain non-dilutive equity capital contributions' which can be invested 'at various times on or before September 30, 2023'.
A further KRW30 billion ($22.9 million) in 'non-dilutive equity capital contributions 'can be made 'if necessary'.
The funding will be supplied to Mohegan's wholly-owned subsidiary – Inspire Integrated Resort Co., Ltd.
The group has also entered into an agreement with it mezzanine lenders (hybrid debt and equity financiers) on February 16th pursuant to which the lenders 'agreed to, among other things, consent to make certain amendments to the development plan for the Project, amendments to the fixed price construction contract to cover increases in the scope of the project and certain inflation cost increases', as well as the equity commitment listed above.
Earlier this month, Mohegan noted that it was planning to open non-gaming offerings at the $5 billion integrated resort "in the latter part of 2023", expecting to open the casino "shortly thereafter", depending on licensing requirements.
At the time, the project's construction progress had reached 43 percent, running ahead of schedule, but requiring further investments for completion.
Mohegan in early January noted that it had reached an agreement with the Hanwha Hotel group – which it tapped to manage the three 5-star hotel towers on the property – for an additional $80 million 'subordinated investment'.
Once completed, Inspire will house a foreigner-only casino, three hotel towers, a 15,000 seat arena, convention space, dining, retail and entertainment and a year-round indoor waterpark and outdoor family park.