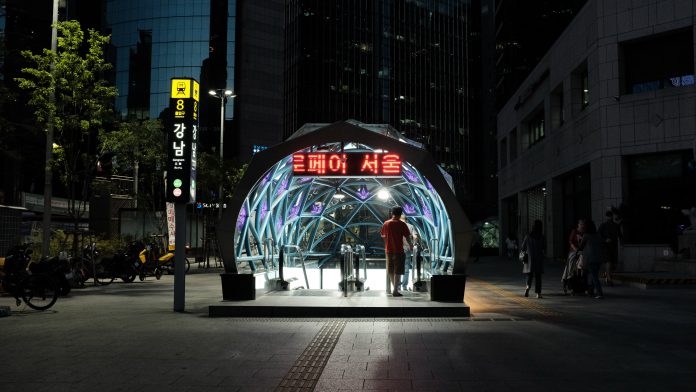 When anyone mentions online gaming in Asia, one country used to come to mind as the primary target – China. 
However, recent political and domestic changes in and around the Mainland have shown this jurisdiction drop by up to 60 percent in important metrics such as gross gambling revenue and net profits for leading operators and game providers, even affecting the one time untouchable Playtech, as is widely known by last year's profit warning.
And while that happened, other markets emerged as the "next best thing" across Asia.
Japan almost needs no introduction although it still remains a very challenging market. India has been appearing on many radars as well, with the emergence of new casinos and cricket focused-sports betting sites.
Other Southeast Asian jurisdictions, such as Thailand and Vietnam, have been of interest for many but have always been outshone by the bright lights of Chinatown.
One country has stood out for decades as the most opaque, mysterious and hard to penetrate regions in the world for online gambling – South Korea. With a massive average player value, Korean players are some of the biggest value players in the world, alongside their neighbors the Japanese.
Generally known as a sports market, heavily reliant on affiliate traffic and virtually nonexistent payment solutions – South Korea has been very low on the priority list of major operators, and as a medium priority for the more adventurous ones. 
Ruled primarily by local unlicensed casinos and some internationally licensed sites with a heavy presence in Manila, it is no surprise that up until recently there was not even a single licensed site fully dedicated to South Korea.
Yesbet88 changed that in 2018, by becoming the first licensed operator making South Korea its only market. And with that ground broken, came many hard lessons and busted myths that I would like to share with AGB readers.
Let's untangle some of the larger questions, which may also apply to other jurisdictions across Asia.
1. Korea is the China of 10 years ago.
Players still prefer Live Dealer, even though trust in the slots vertical is growing. In my opinion, Korea will go through a similar transition as China did from 2009 to 2012.
Putting aside the disastrous Covid-19 impact on global sports and sports gambling, Korea was known to be a mostly sports-based gambling geo. I find that to not be true for online gambling and such statements are reserved probably for the agency and land-based operators, but not for the pure online ones.
2. You do not need a local country manager.
This may be hard to believe to an outsider, but I say this wholeheartedly.  While managed by our Korean partner, Yesbet88 was on the verge of bankruptcy practically every month.
Whether it was the myth of affiliates owning the market, excessive and careless spending on KTV drunken nights to shower the so called market influencers with expensive alcohol and entertainment, or the old school ways of managing and marketing – the entire thing was doomed from the start.
In fact, the only time we started seeing the money was when we let go of the entire old school thought team and started over with our own knowledge, doing our own marketing and our own hiring of staff.
3. You do need a local payment contact.
The one thing you've heard that is absolutely true about Korea is how hard Payment Processing is. If you are not on the ground, with local contacts in Asia AND you can trust the person who does payments for you – you cannot operate in Korea.
Korea is an advanced country. There are no e-wallets that allow gambling, there are no shortcuts, like VenusPoint or iWallet in Japan, and one needs to find creative ways to be able to accept, exchange and remit player funds. The risk is high with every transaction, bank accounts will be blocked and players will threaten you on a daily basis.
4. You will be swindled.
There is no way around it. There is no way to avoid it. Only minimize it and catch it in time. Somehow, some way, at some point. This geo will take a small 5 finger discount out of your brand, which you need to be prepared for and accept as admission fee.
5. The Devil is not so bad. It's the deadly sins that will destroy you.
Copy paste marketing from your successful European geo; short term vision; wrath over the sure-to-happen disasters; and prideful inefficiencies in localization will all catch up to you in Korea faster than you can eat a bowl of Bibimbap.
If you take it seriously and your business is sharp and honest about its operation, then you may have a chance to crack Korea as your next market.
To sum up, operating in Korea requires men (or women) of focus, commitment, and sheer will.
I am proud to say Yesbet88 has been doing that for the last couple of years mainly and mostly due to those traits and I have no doubt that growth is expected for years to come for those few selected operators who have what it takes.
---
* David Greenfield is chief marketing officer for Yesbet88, a Curacao-licensed i-gaming operator focused entirely on the Korean market.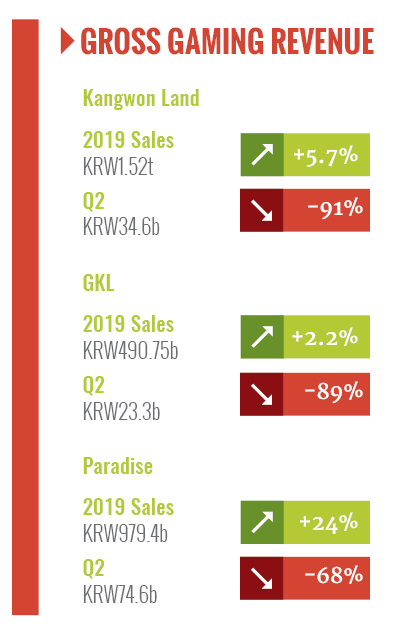 Lotte gets nod for Jeju move
---
Lotte Tour Development shareholders gave their consent for the company, established in 1971, to move its headquarters from Seoul to the soon-to-be opened Jeju Dream Tower.
The Jeju Executives' Association welcomed the transfer of the company headquarters to their island. "The investment of over 1 trillion won (US$950 million) by Lotte Tour Development in the Jeju Dream Tower Complex Resort is the largest ever investment in Jeju island made with entirely domestic capital, and we hope this investment will serve as the foundation for the growth of the Jeju economy."
The statement added, "the decision to hire 80 percent of the 3,100 new employees from among Jeju residents will be an opportunity, not only for the young people of Jeju, but also for women who have had career interruptions and for the middle aged."
National Pension Service cuts GKL stake
---
South Korea's National Pension Service has been reducing its stake in Grand Korea Leisure, a movement attributed to concerns that Covid-19 will exercise a long-term impact on GKL's ability to generate profits.
Since the beginning of April, public disclosures revealed that the NPS stake in GKL has been reduced from 13.05 percent to 9.93 percent, as of September 4.
Analysts believe that the NPS is reacting to the fact that the foreigner-only casinos will have difficulty rebounding in the context of Covid-19 travel restrictions. From January to August, GKL recorded a total of 3.58 million visits to its three casinos, which is a 72 percent decline on the 2019 figures. The lack of visitation from China and Japan is seen as particularly damaging to GKL's bottom line.