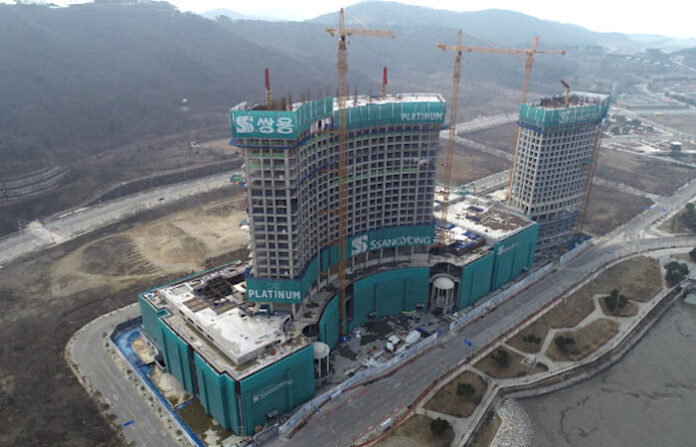 Guangzhou R&F Properties and its unit R&F Properties (HK) have had their issuer default rating cut to "restricted default" by Fitch Ratings following a debt exchange offer.
The group is behind the Midan City Project in Incheon, South Korea. Fitch said it considered the recent debt exchange as a necessary transaction to avoid default, given the companies' limited liquidity. However, the terms of the transaction have materially reduced those of the existing notes, with the price payable per $1,000 note reduced to $850 for immediate purchase. Otherwise the repayment period was extended by six months, with 50 percent payable on January 13 and the remainder on 13 July.
Fitch warned in December that the transaction falls within its definition of a distressed debt exchange.
The company has been caught up in China's crackdown on the real estate sector and the subsequent liquidity crunch.
Guangzhou R&F became the sole investor in the Midan City Project in Incheon after Caesars Entertainment, its operating partner, pulled out earlier this year. Caesars said it had sold its stake for the price of some barbecued pork.
The project is currently stalled.
The resort was to feature a luxury hotel offering 720 rooms, suites and villas, a conference centre, foreigners-only casino, multiple live entertainment venues, F&B establishments, spa, fitness center and indoor-outdoor pool.