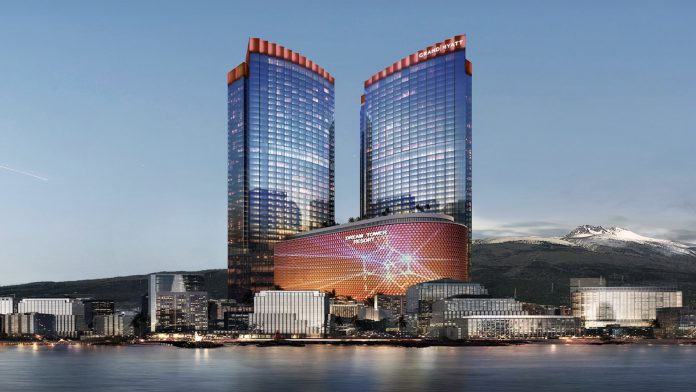 Monthly sales figures for South Korea's foreigner-only casinos improved in May and the outlook for hard-hit Jeju is also picking up as Covid restrictions are lifted.
Paradise Co. reported May sales of KRW17.08 billion ($13.6 million), which was up 25.8 percent from the same month last year, though down slightly from the KRW17.22 billion reported the month before.
The group's Paradise City integrated resort, which is a joint venture with Sega Sammy, and its casino on Jeju both reported rising sales in May. However, the gains failed to outweigh a slight dip at its Walkerhill and Busan properties.
Grand Korea Leisure reported May sales of KRW18.2 billion, up 215 percent from April. The company operates two casinos in Seoul and one in Busan.
Lotte Tour Development, which operates the Jeju Dream Tower, said it had its highest ever monthly sales from its hotels and retail outlets as social distancing measures were eased. 
The company didn't include figures for the casino.
Pol Quac, general manager of Grand Hyatt Jeju, said, "In April, due to social distancing and the lifting of business hours restrictions, the room occupancy of up to 1,000 rooms or more a day was high, and sales in the food and beverage sector (F&B) also increased significantly."
In the case of the hotel sector , the average daily room sales in May recorded the highest since the opening of 863 rooms (26,769 monthly), reaching 12 billion units (KRW12.5 billion) in sales for the first time.
This performance is nearly double that of last year, when the average monthly average was only KRW 6.9 billion, and it also broke the record of KRW11.5 billion in December last year, which was the highest sales since the opening at the end of 2020 due to the year-end effect.
Jeju had eight casinos prior to the pandemic, but all have been hit hard due to the lack of foreign tourists, in particular the Chinese. However, flights are beginning to resume and visa-free entry resumed from June 1st.
Lotte Tourism Development said, " From the 15th, when Scoot Air, which connects Singapore and Jeju International Airport with direct flights three times a week, will be launched, the full-fledged effect of the reopening will be realized in the hotel and retail sectors of Jeju Dream Tower Complex Resort as well as in the casino sector. You will see it."