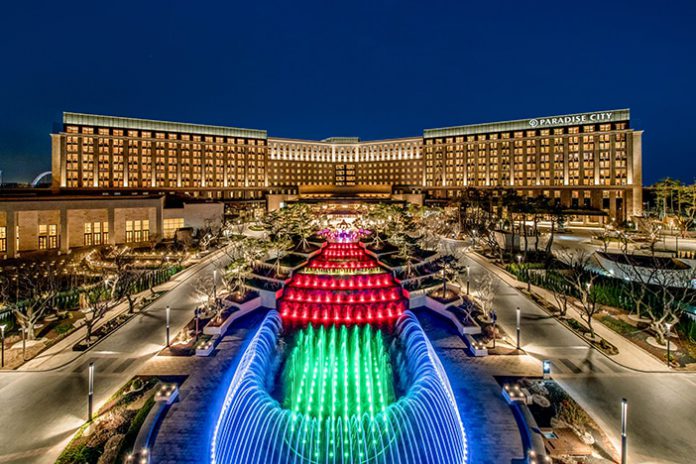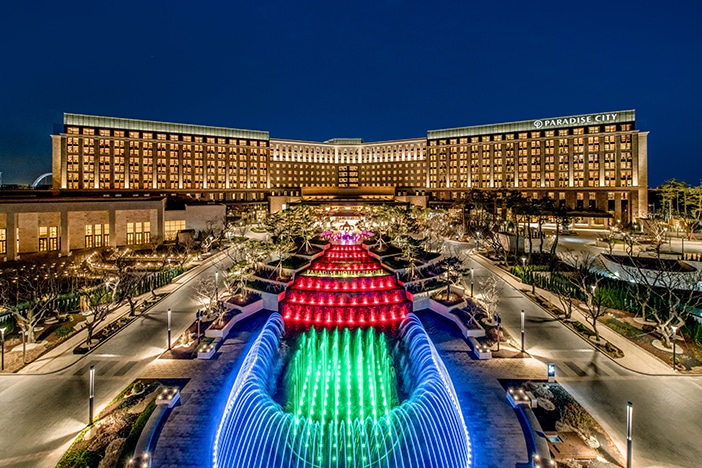 The operators of foreigner-only casinos in South Korea – Grand Korea Leisure (GKL) and Paradise Co saw strong gains in casino revenue in April, according to results published by the two companies on Wednesday.
Paradise overall saw higher casino revenue than its competitor, however it recorded lower yearly gains – with KRW54.48 billion ($40.85 million) recorded during the month, up 216.2 percent yearly and 30.1 percent month-on-month.
The amount was largely focused on table games revenue, at KRW50.66 billion ($37.98 million), up 239.8 percent yearly and 32.5 percent monthly.
Table game drop at Paradise also increased, by 318 percent yearly and 21.5 percent monthly, to KRW516.79 billion ($387.3 million).
Rival GKL saw casino sales rise by 689.9 percent yearly and 17.9 percent monthly, to KRW45.6 billion ($34.16 million), comprised mainly of table game revenue, KRW42.22 billion ($31.62 million) – a rise of 1,027 percent yearly and 18 percent monthly.
Table game drop at GKL totaled KRW296.3 billion ($221.95 million), up 182.1 percent yearly and 9 percent monthly.
During the first four months of the year, GKL brought in KRW153.16 billion ($114.72 million) in casino sales, up 194.2 percent yearly, with table games making up KRW141.37 billion ($105.89 million), up 212.1 percent yearly.
January to April casino sales for Paradise totaled KRW188.85 billion ($141.44 million), up 166 percent yearly, of which table games revenue was KRW175.52 billion ($131.46 million), a yearly rise of 179.1 percent.
The Paradise results are based on the group's casino operations in Walker-Hill, Jeju, Incheon Paradise City and Busan Casino.
GKL operates three casinos under the Seven Luck brand, with one in Busan and two in Seoul.