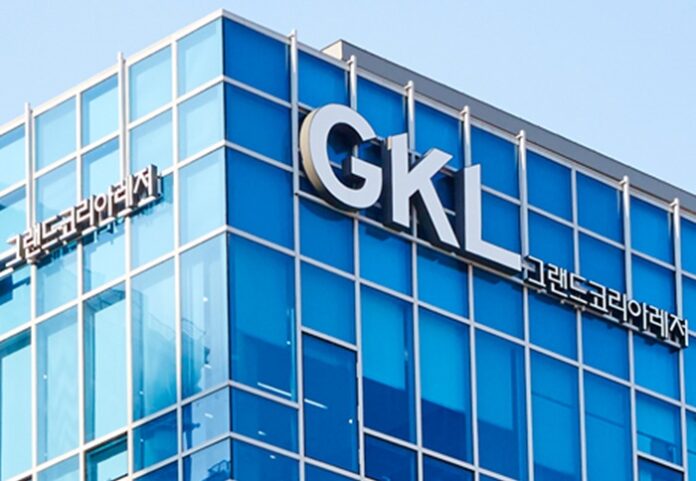 Grand Korea Leisure (GKL) sales dropped more than 80 percent in April from the prior month, which had seen an exceptionally strong showing from its table games. 
Net sales came in at KRW5.77 billion, the weakest monthly figure so far this year, the group said in a filing with the stock exchange.
The company, which operates three foreigner-only casinos, posted table game revenue of just KRW3.74 billion ($4.5 million), compared with KRW27.92 billion the prior month. The hold ratio also fell back to 5.5 percent from 23.2 percent.
In March, GKL posted a high of KRW29.72 billion($24.4 million), compared with just KRW6.84 billion the month before. Table games revenue in March surged to KRW33.54 billion, up from KRW11.36 billion the month prior. Slot machine sales were up to KRW1.87 billion from KRW1.33 billion.
The company gave no explanation for the March revenue spike, which was out of line with the monthly numbers that the company has been reporting since Covid, although luck at its Seoul Gangnam casino appears to have played a role.
Drop amounts in April fell back to KRW62.83 billion at the casino from KRW88.08 the previous month, although the hold plunged from 25.4 percent to negative 3.3 percent.
Total net sales at the Seoul Hilton casino gained 6.4 percent on higher hold, while sales at the Busan Lotte casino were little changed at KRW1.07 billion on slightly lower hold.
Rival foreigner-only operator Paradise Co. also reported a decline for the month, with its casino revenue down 7.5 percent, although it has seen a pick up at its property on Jeju island.
South Korea has reopened its borders to international travel, but recovery is expected to be slow due to the sector's reliance on Chinese visitors.