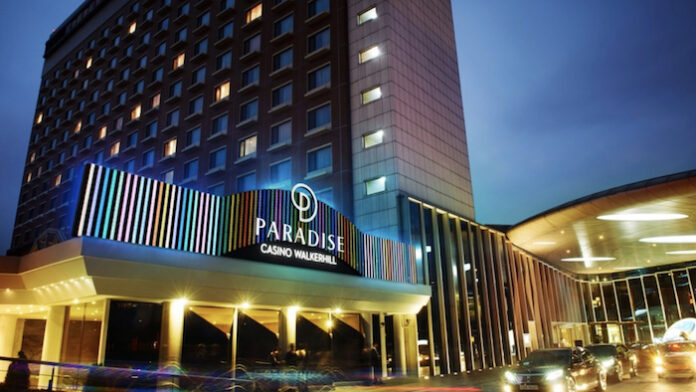 Paradise Co., which operates foreigner-only casinos in South Korea, said April sales declined 7.5 percent from the prior month, though its Jeju Grand property improved. 
The company posted total sales for the month of KRW17.21 billion ($13.6 million), down from KRW18.61 billion the prior month. Table revenue declined to KRW14.9 billion from KRW16.49 billion, which was offset by a slight gain in slots revenue to KRW2.31 billion.
South Korea's casinos report monthly revenue figures, but provide no commentary with the results. The country reopened its international borders in early April, which was expected to provide some relief, however, the sector has been highly dependent on Chinese travellers, who are likely to be slow to return given China's effective isolation due to its zero-Covid policy.
In April, the biggest decline in revenue was at the company's Walkerhill casino in Seoul, which generated KRW8.42 billion, down nearly 11 percent from March. Paradise City in Incheon and its property in Busan also reported lower revenue.
However, its Jeju Grand casino saw revenue more than double, albeit from a low base, to KRW576 million. According to the figures, the drop from "other VIPs," not from China or Japan, more than doubled at the resort, while the mass market also rose 35 percent.
Jeju's casinos had been even harder hit than those on the mainland as a result of the pandemic closures, with only three out of eight properties still open.
The local government there has been considering measures to help out the casino sector, including potentially allowing proxy betting, although it has ruled out allowing locals to gamble.