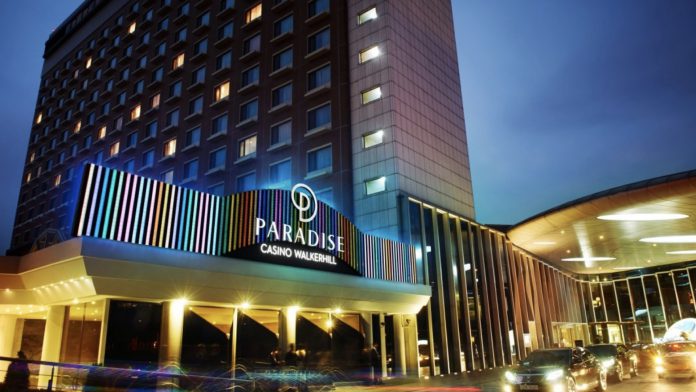 Paradise Co. reported a 53.6 percent decline in November casino sales from the prior month, though its revenue was largely flat on the prior year.
Total revenue for the month was KRW9.9 billion, compared with KRW21.3 billion the prior year.
The biggest drop was seen in table revenue, which fell 59 percent to KRW8 billion. The decline was slightly offset by a 9.3 percent gain in machine revenue to KRW1.8 billion.
For the year to November, the company has seen casino revenue decline 25 percent from 2020 to KRW219.8 billion, with table revenue off 26 percent and machine revenue down 10.8 percent.
The company, which operates the Walker Hill, Jeju Grand, Incheon Paradise City and Busan Casinos, gives no commentary on its monthly sales figures.
Locals are banned from playing in all but one of South Korea's casinos. However, the country began to reopen its borders to international travel from Nov. 15 in a travel bubble arrangement with Singapore, which allowed the first tourist arrivals since the pandemic. However, Seoul backtracked this week to block the spread of the omicron variant.