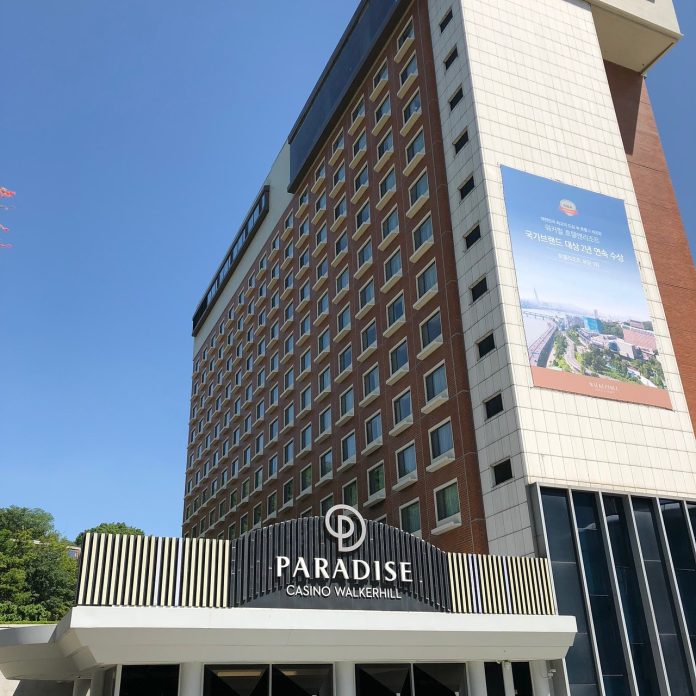 South Korea foreigner-only casino operator Paradise Co. reported a 32 percent decline in net revenues on a month-on-month basis, at KRW63.51 billion ($49 million).
However, on a year-on-year basis, the July 2023 revenues were up 137 percent.
The revenue decline was driven by table gaming, with revenues down 24 percent monthly from KRW89.74 billion ($69 million) to KRW59.66 billion ($46 million). However, compared to July 2022, the table gaming revenue was up 145 percent. 
July 2023 machine-game sales also feel by 9.7 percent on a month-on-month basis at KRW3.9 billion ($3 million), which was up 57 percent on a year-on-year basis.
Month-on-month improvements in the Paradise numbers have been seen since 2022, largely attributed to the South Korean government's efforts to ease travel restrictions for foreigners visiting from certain places, as South Korea's tourism market seeks to recover from COVID. However, the revenue seems to have peaked in June at KRW94 billion ($73 million).  
The June gaming revenue was also the highest level even compared to pre-COVID levels.  
In the first seven months of 2023, Paradise Co's aggregate casino revenue reached almost KRW414.37 billion ($319 million), an increase of 224.3 percent compared to 2022.
Paradise's casino business division consists of the venues Walkerhill in Seoul, Paradise Jeju on Jeju Island – a property in the port city of Busan; and Paradise City at Incheon – the latter run via a venture with Japan's Sega Sammy Holdings Inc.